PRYOR, Oklahoma - The Tigers traveled through a heavy mist on Thursday for a matinee against Tulsa Memorial. High school football on a Thursday is weird. High school football on a Thursday at one o'clock, weirder.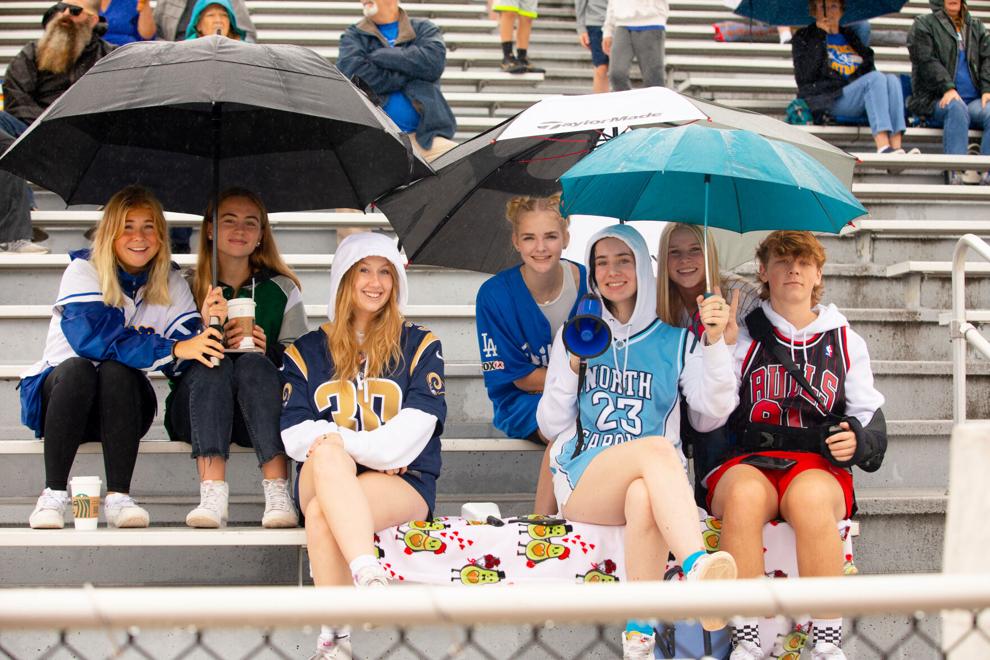 Just another game to the Pryor Tigers. Memorial came into Thursday's game winless on the season. They would leave the game the same way. 
The Tigers have had a habit of early turnovers, and Memorial was able to grab a muffed onside kick to start this one. That ended up being the play of the game for Memorial. Memorial never could get anything going on offense all afternoon.
Pryor stopped Memorial and reintroduced Josh Gore to the offense immediately with a 30-yard pass downfield from quarterback Brunk Gray. A few plays later Leo Lovins ran it in for a score from 3 yards out.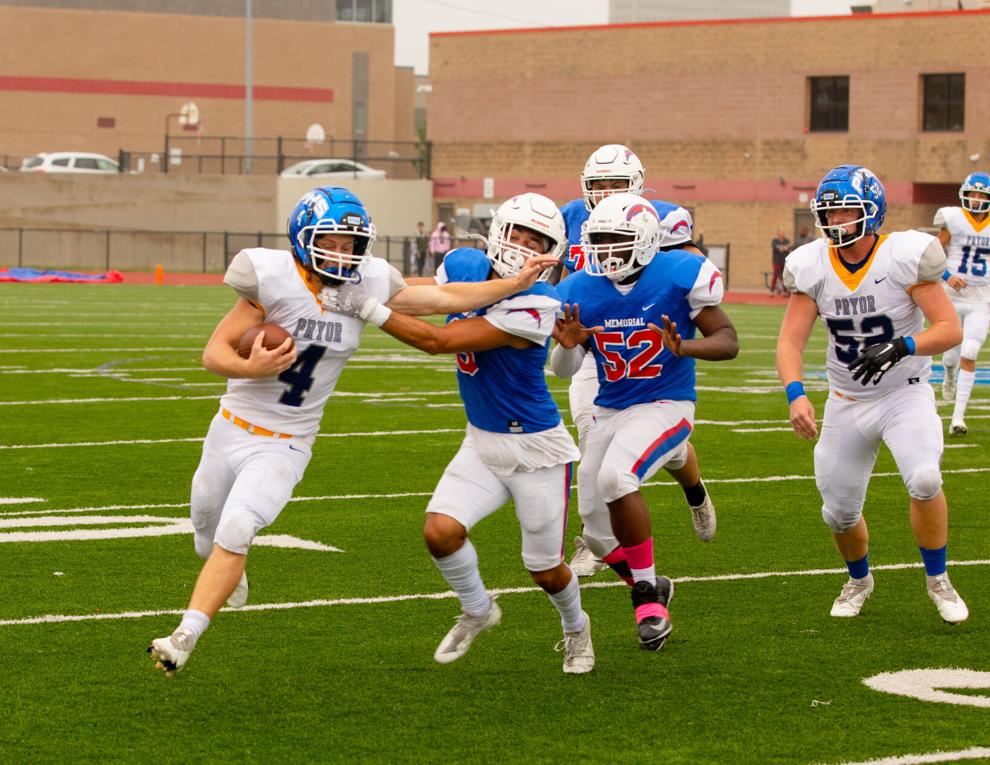 On the first play of the Tiger's next offensive drive, Gray hit Bobby Belew downfield for a 53-yard touchdown pass. Goldoni, who has been near perfect this season, made every kick he attempted.
After another defensive stop and a 21-yard reception by Belew, Lovins carried the load the rest of the drive and eventually crossed the endzone for another score. 
Memorial couldn't get more than four consecutive, positive plays and the Tigers took over after an interception by Zach Vanwinkle.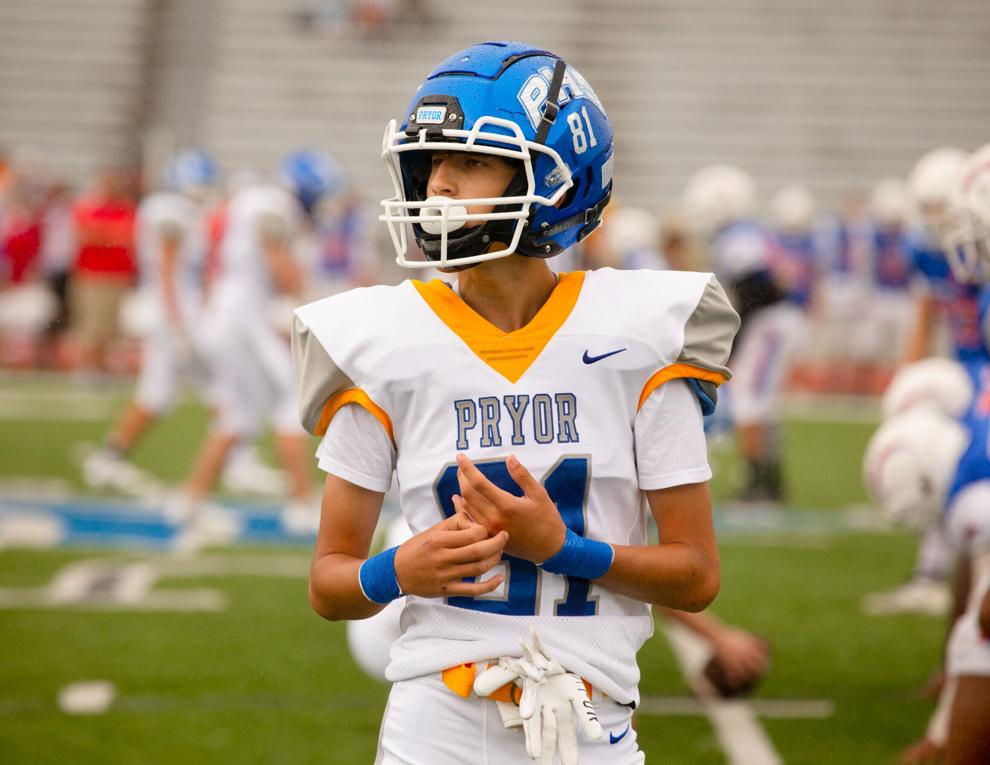 Lovins ran hard the entire half, never allowing the initial tackler to take him down. Gray would connect with Bret Elza for a 4-yard touchdown after two nice runs by Leo. 
Pryor forced another punt and Memorial was able to slow down the Tigers, forcing a 27-yard field goal by Galdoni. 
Jacob Couch caught a pass from Memorial's quarterback that set up another touchdown run by Leo for the last score of the game. 38-0, Tigers. Leo was kind enough to talk with me after the game. 
Leo on running the ball for the Tigers and who he models his game after ~ "I've grown up loving football and I've always been a running back. I've had a lot of different running backs I've modeled my game after, but mostly Lesean McCoy. Love those shiftier running backs. I love carrying the ball. I love scoring touchdowns".
Leo on what motivates him ~ "I want a ring".
Leo on the next three games being vital ~ "Our biggest games are coming up and we are just trying to take it one game at a time. We expect to win District".
Leo on his team and coaching staff ~ "I think our team has a good relationship throughout. There will be times where the coaching staff and the players are just having fun and cracking a few jokes. I am thankful for our coaches and I love them".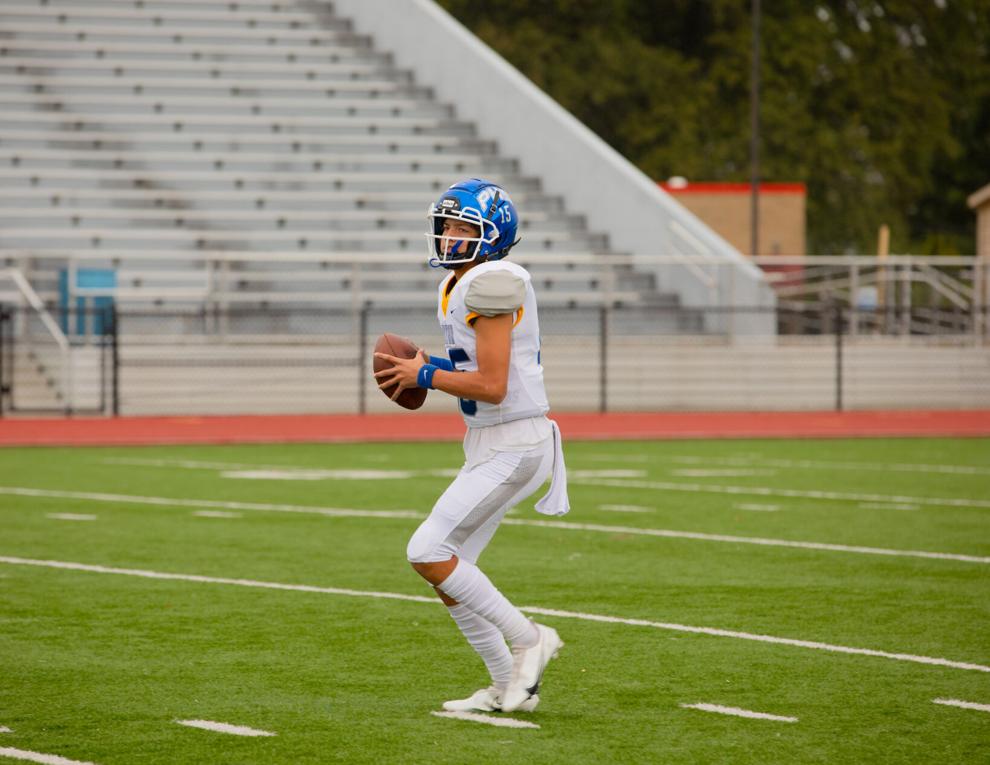 The 2nd half was another opportunity for the next wave of nightly stars to get some playing time. The mist was heavier and coming down harder as the game went on, and the turnovers mounted up for both teams as the ball became harder to hold on to. The younger Tigers took the baton on defense, not allowing much of anything for Memorial to cheer about. The game ended on a Kade Edmonds interception. 
It was a big day for Edmonds and Julian Espinoza. Espinoza led the team in tackles with 5.
The Tigers return home for a huge game against Sapulpa next week. Let's bring the noise as we move closer to postseason play.