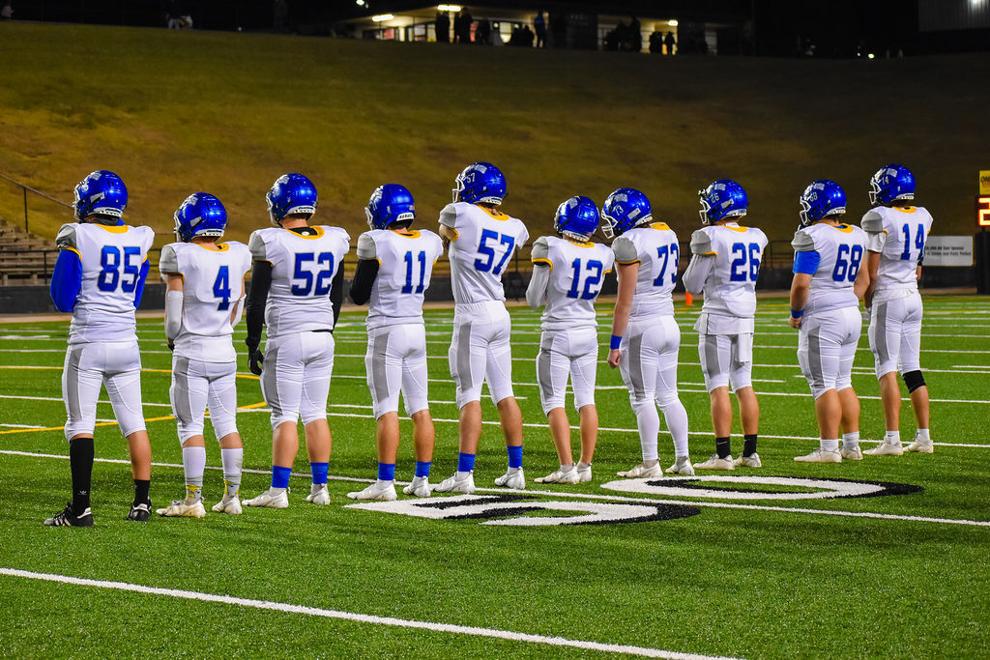 PRYOR, Oklahoma - It has been a season to remember for the Tigers, one of Pryor's best seasons yet. 
I am sure it was a long drive home for the Tigers. Three and a half hours to think and reflect, all to come cruising into a dark and silent town in the earliest hours of the night. Their football season is over. The last football game some will ever play. Although this happens at the end of each season, it never loses the harsh realness of it all.
Pryor made it to the Elite 8 of 5A schools across Oklahoma. That's no small feat.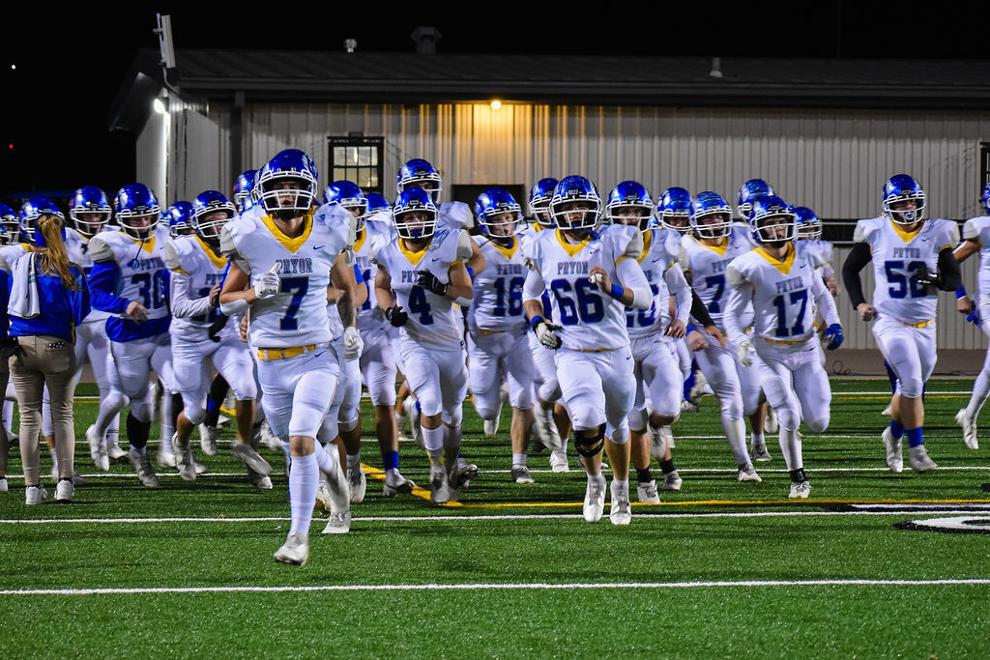 The Tigers looked like they belonged during the first quarter against MacArthur. The Tigers forced a three and out against the Highlanders and drove down the field behind multiple 30-yard catches from Josh 
Gore. The Tiger offense stalled out and turned the ball over at the 20-yard line. Macarthur marched back down the field and took a 7-0 lead into the 2nd quarter.The Tigers just could not keep up with the speed of the Highlanders. After the low-scoring first quarter, Macarthur ran away with the 2nd quarter. Devin Bush and Isaiah Grey were a pain in the butt for the Tiger defense. Bush scored back-to-back touchdowns with a quickness to go up 20-0. By halftime, the score was 33-0.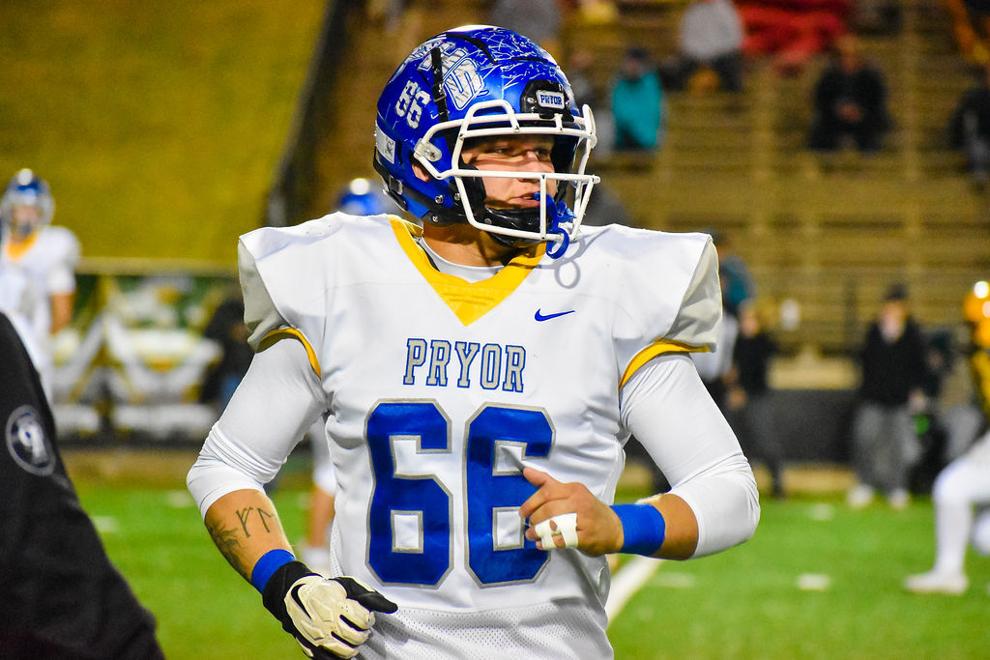 The Tigers played much better in the second half, only allowing a score. There were opportunities for Pryor to get points and make a game of it, but the turnovers mounted up and the only Tiger score of the game was called back on a holding penalty. 
These senior Tigers have accomplished so much. Winning over 20 games together in their career. And finishing with their best attempt yet to reach the finals. To even be mentioning such an accomplishment seems unreal.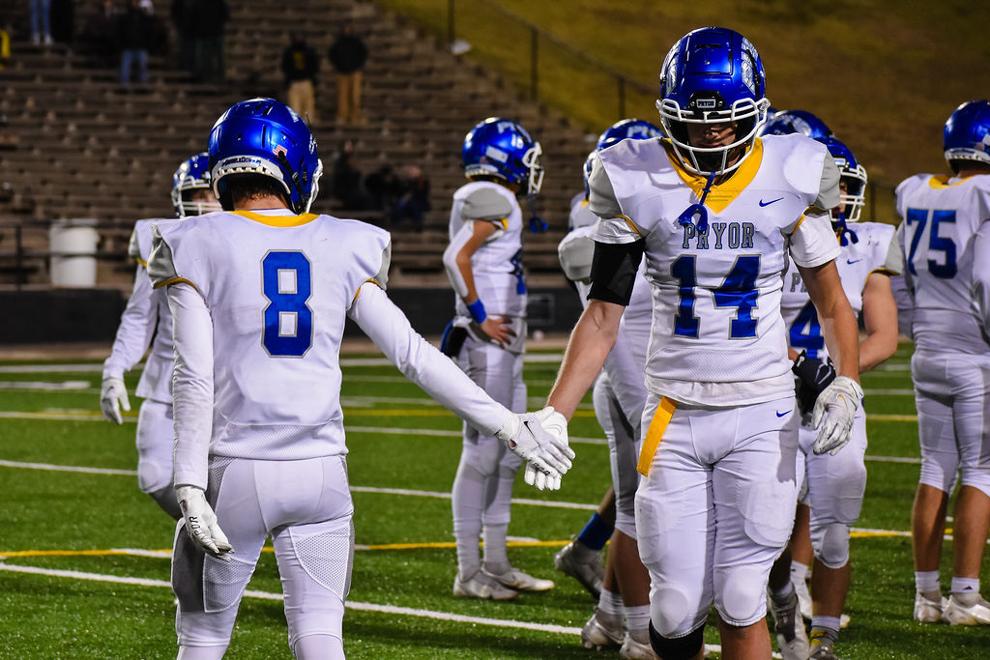 It has been such a ride with Bobby Belew, Leo Lovins, Ayden Ortega, Tank, Bret, Nate, Zach, Brayden, Josh, and so on. 
Josh Gore had his best game of his short senior year. He really had himself a game, averaging over 30 yards a catch.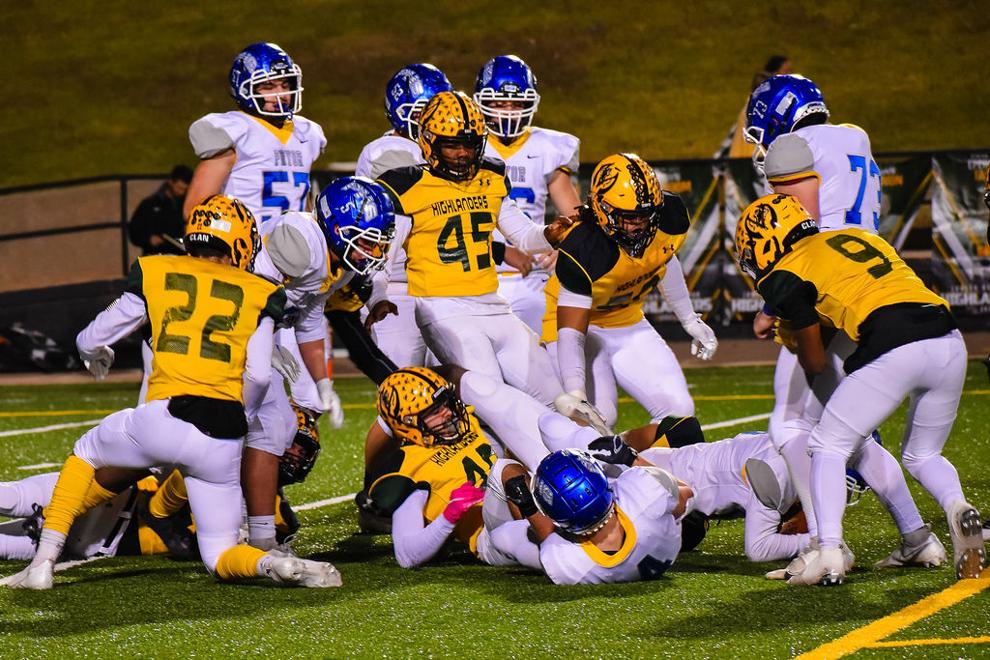 This was an amazing year for the Tigers. Once again it is a hard pill to swallow, but to see these young men continue to get better and better and new kids stepping in and stepping up, the Pryor Tigers are now a perennial playoff contender. 
The Pryor Tigers are perennial playoff contenders.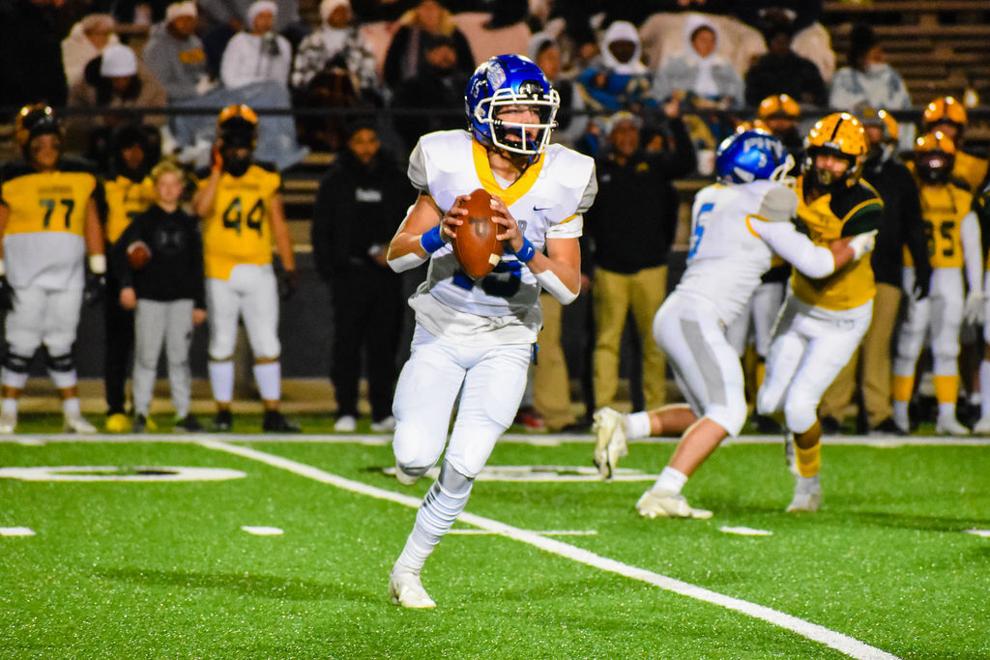 It needs to be read twice. This program under Kenny Davis has transformed into a machine. No matter who is behind center, no matter who is running the ball, no matter which number is running the routes, there is a young man ready to fill the shoes of those before them. Those shoes keep getting bigger and bigger. 
Stay tuned to end-of-the-season stats, awards, and quotes in the upcoming weeks at pryorinfopub.com and follow us on Facebook.