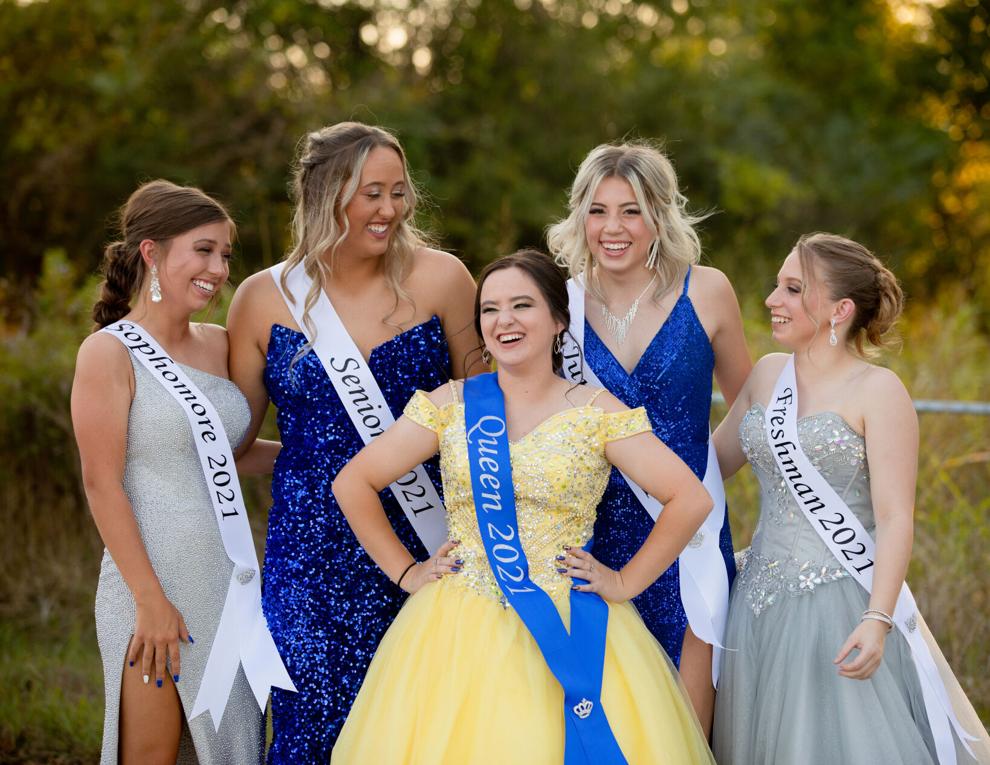 PRYOR, Oklahoma - If you enjoy close games full of nail-biting suspense, Friday night wasn't for you.
After a beautiful Homecoming ceremony, it was time for some football. You usually feel sorry for teams like Nathan Hale. The visiting team on Homecoming night is usually the one game you know without a shadow of a doubt that you can win. Enter Nathan Hale. 
Hale got the ball first and it was all downhill from there. A run for no gain, an incomplete pass, and a sack by Brayden Dill and Tank Felts followed by a blocked punt. This was essentially the story of the night on repeat.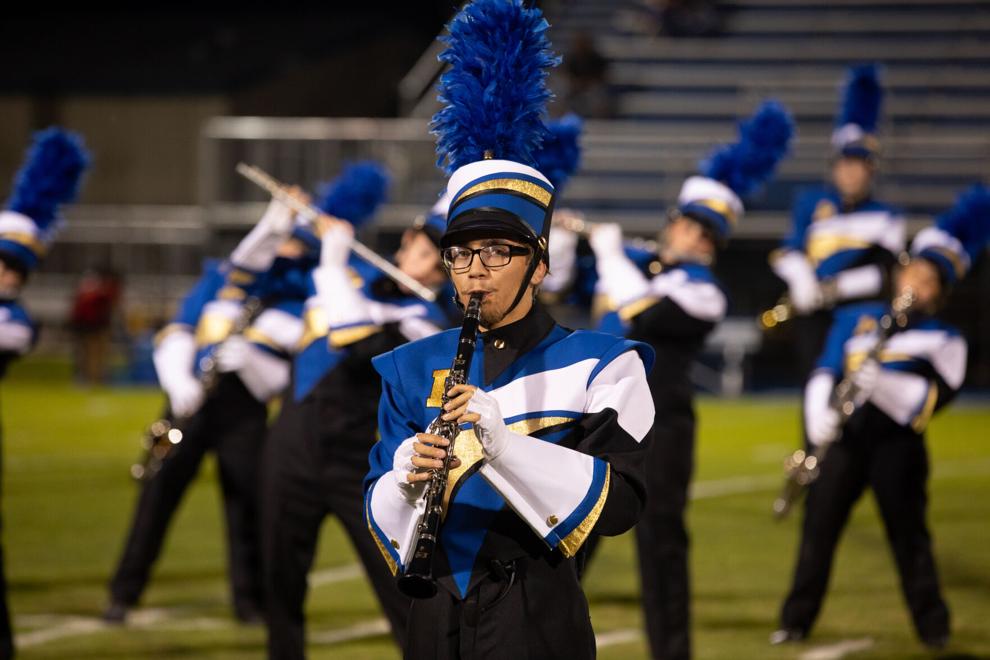 Pryor took over and two plays later Bobby Belew is strolling through the endzone on a pass from Brunk Gray. 
After another defensive stand, Zach Vanwinkle scored on a 21 yard reverse for another score. The defense continued to dominate the line of scrimmage the entire 1st quarter, keeping Hale to negative 12 yards in the opening stanza. 
Ayden Ortega would run it in after a long 42-yard reception got them inside the 5-yard line. 
The final score of the quarter came on a 35-yard punt return by Leo Lovins where he ran this way, then he proceeded to run that way, before running all the way. The score at the end of the 1st quarter, 28-0.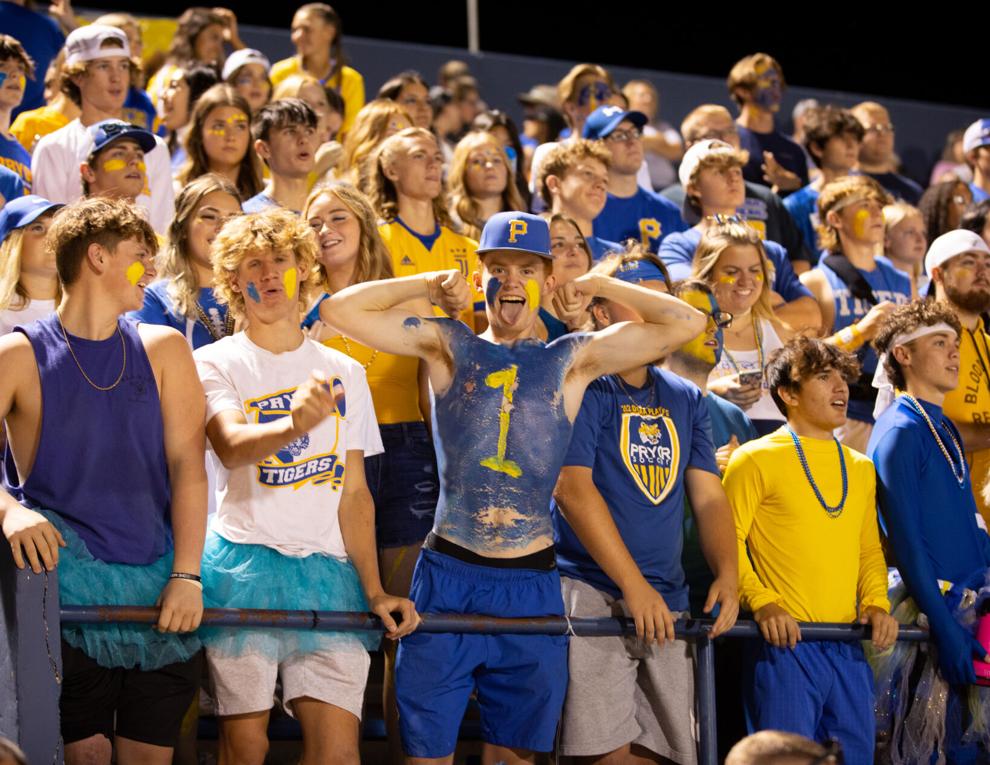 Pryor continued their thrashing into the 2nd quarter. The 2nd place team in 5A District 4 looked every bit of it in an unmatched contest. 
Gray started the quarter with a touchdown pass to Bret Elza after a nice run after the catch for 65 yards. Another blocked punt led to a short field for the Tigers that led to a 5-yard touchdown reception by Colby Dale from Gray. 42-0.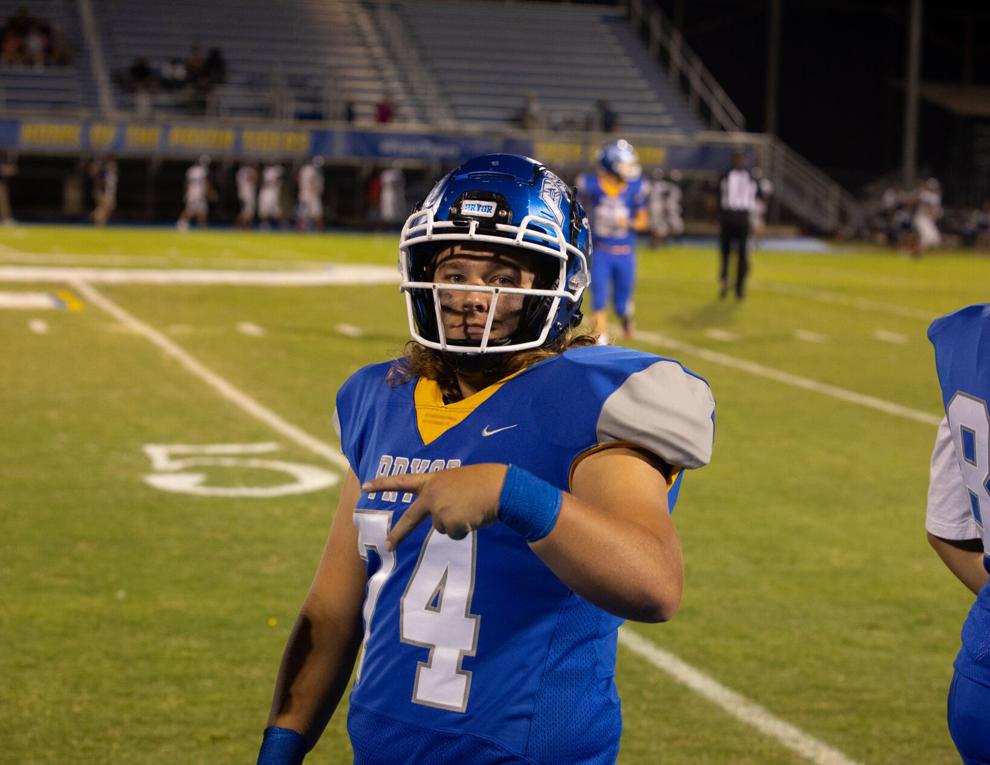 Tank Felts ~ "To me, it is very important to have a game like this. It tests our mentality on staying disciplined on our assignments throughout the game. I think our seniors have a great mindset on striving to complete our next goals and helping the underclassmen develop."
Pryor would get another short field on their next drive that led to a 21-yard field goal by Tommaso Goldoni. Goldoni was perfect on the day hitting 7-7 extra points and 1-1 on field goals. Chase Williams was perfect on extra points as well hitting 2-2. 
Ortega was able to get into the endzone from 9 yards out right before halftime for his second score of the game. 52-0 at the half. 
This week I decided to give Ortega the stage, going even deeper into the bag of questions.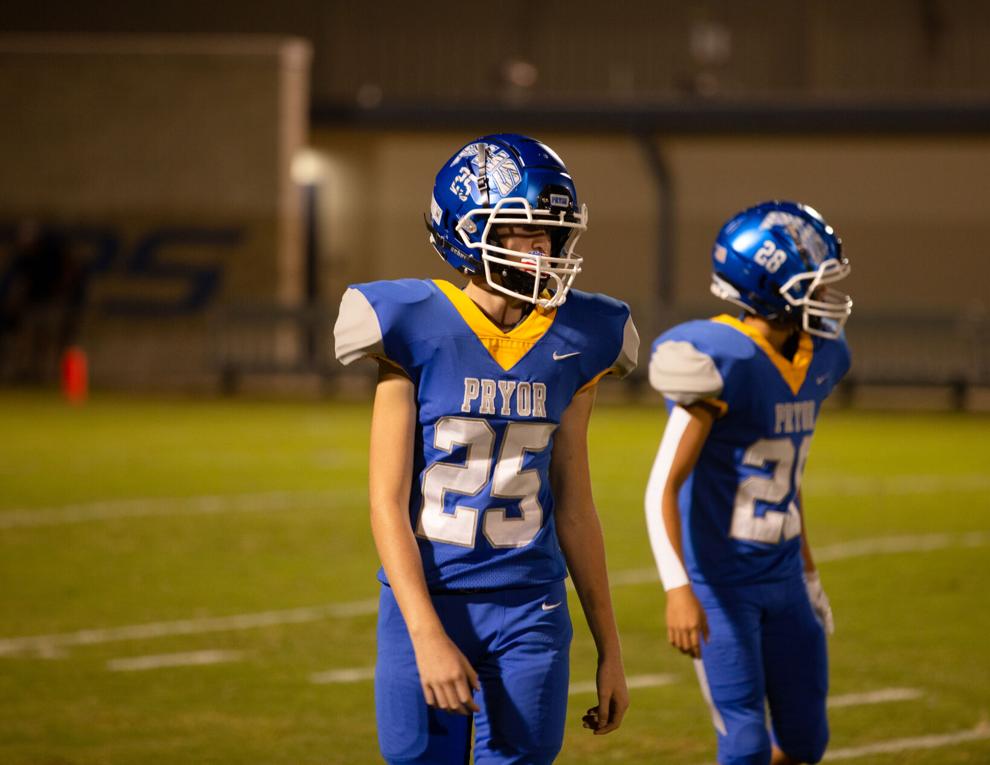 Ayden Ortega on the game ~ "We had to go in focused though they weren't the best team on our schedule. Coach Davis always told us the next game is always the most important one. It felt amazing to have a flawless game like that. We definitely needed the energy to continue forward heading towards Memorial after how close the game was against Glenpool. The younger boys have helped us make ourselves as good as we are now, they honestly make us bad sometimes but if we didn't have those boys we wouldn't have us so I felt like it was extremely important to give those boys the playing time they deserved after all of the hard work they've been putting in these past few weeks".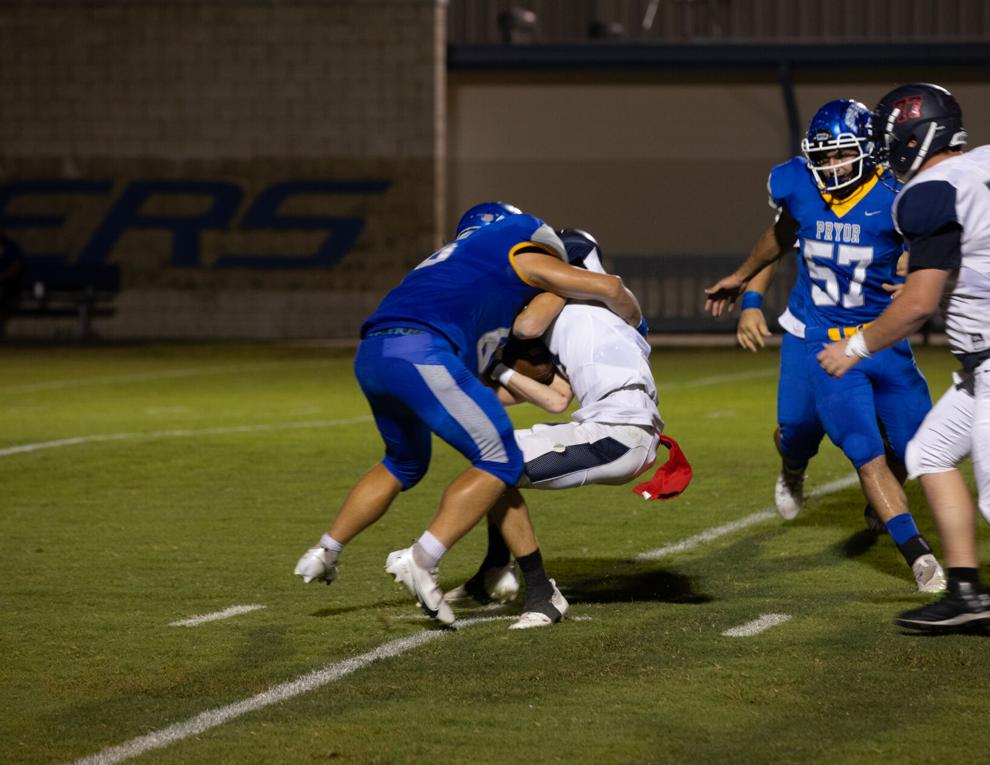 Ayden Ortega on what makes this team special ~ " What makes our team special is that we can all agree on what needs to be done and we go out and do it. Sometimes we need a little bit of a boost from the coaches yelling at us but after that we're usually set and ready to go. I see the most talent and the hardest working people that Pryor has probably had around for a very long time and we have a very good chance to be district champs and make it really far in the playoffs". 
Ayden Ortega on Coach Davis ~ Coach is probably one of the most committed people I've ever seen for one football team. He doesn't feel like a coach, he feels like someone who's guided me since my freshman year to be the greatest version of me. Especially when I didn't think I was all that great. If it weren't for him I wouldn't be happy with anything. I wouldn't have the work ethic I have now. Pryor needed someone who wanted better for Pryor no matter what it took. He's gonna tell you how it is and you're gonna have to say "yes sir" and do what he asks of you with no questions asked. Pryor needed someone who was going to step up and not let Pryor just be mediocre anymore. I feel like he's fulfilled that role without a doubt in my mind. He's not just a coach to me but a role model".
If that doesn't put a tear in your eye and make you smile, I'm not sure what will.
Unless watching the second-string offense and defense come out and play like starters in the 2nd half. 
Kade Edmonds started the 2nd half with a 64-yard touchdown run on the very first play. 
Hale would add a couple of touchdowns in the 4th quarter but it was great to see the young guys compete. Edmonds would rush in one more time before the game ended on a 8-yard scamper.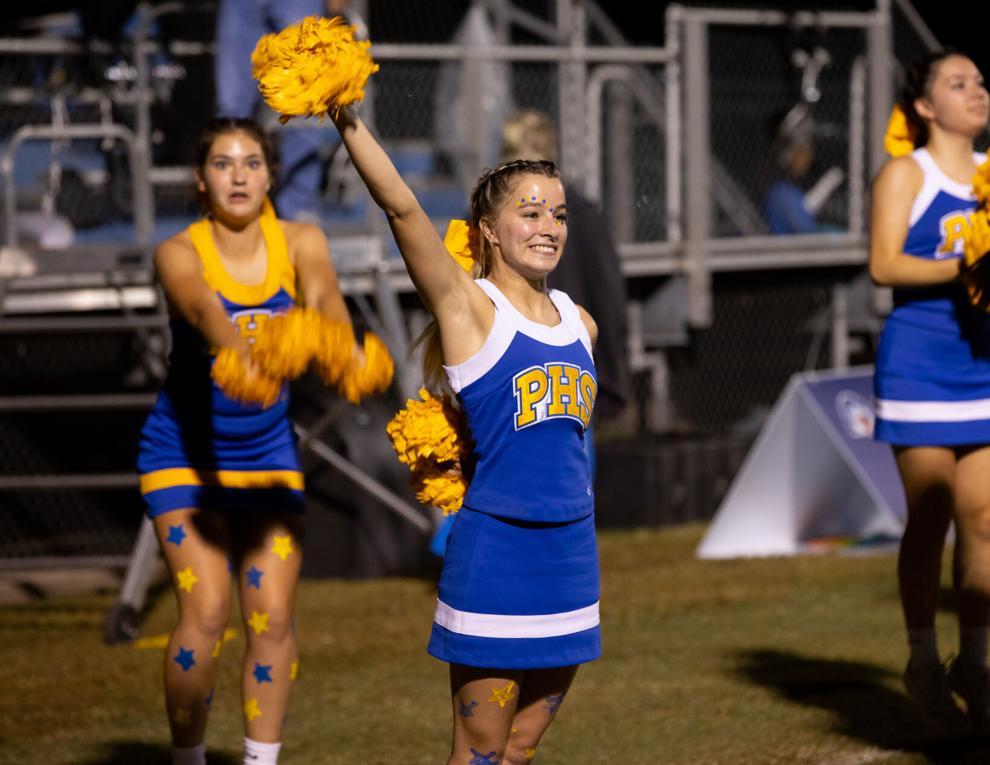 The final score would end up 66-14. The home crowd couldn't have asked for more than what they were given by the hometown team. Coach Davis, coach 
Evans and company have this team rolling right now, undefeated in District play. 
Next week the Tigers travel to Memorial for what hopes to be another chance for multiple guys to shine.