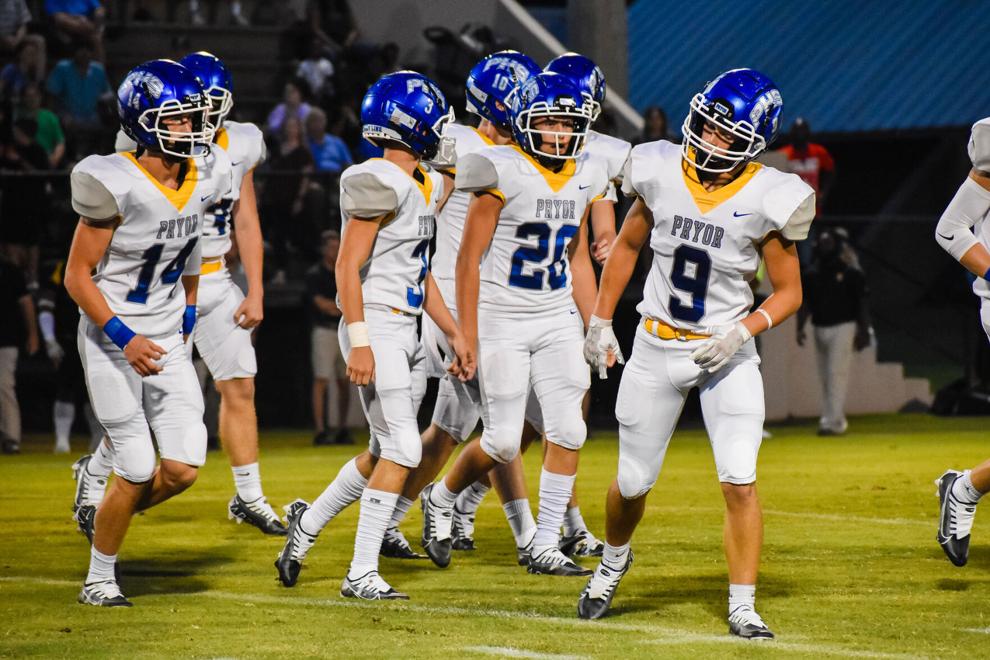 PENSACOLA, Florida - There is a certain amount of admiration for the loser of a boxing match that stays on their feet throughout the fight. The Tigers fit this mold after their inaugural Battle at the Beach. 
Going into Friday night's game, the Tigers knew what they were up against. The Crusaders of Pensacola Catholic were quite possibly the most talented team Pryor has ever faced and ever will face. 
The roster for the Crusaders included commits to Florida State and Arkansas State already, plus multiple players with offers from Tennessee, Georgia, and Florida. This experience has been unmatched for the Tigers football program. The team was able to visit the home of the Crimson Tide, swim in the gulf with the dolphins, and simply enjoy being out of the state of Oklahoma. It was the furthest from home for many players, and this trip provided a weekend chock full of memories. That said, there was still a football game to be played on Friday night. 
Pryor won the toss, which was about the only thing that went their way to begin the game. The Tigers deferred and kicked off to the Crusaders, which took two plays to get on the scoreboard behind the running of C.J. Nettles on a 51-yard run.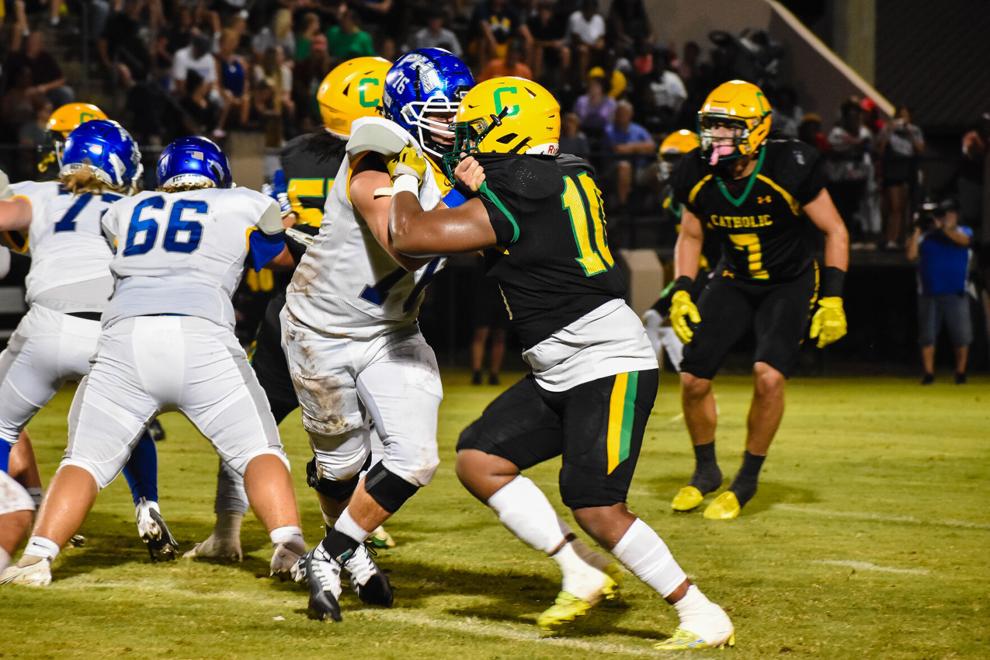 On Pryor's first offensive play of the game, Pensacola punched the ball out of Julian Espinozas's hands and recovered. The Tiger defense held strong, forcing the Crusaders to a 4th down attempt; however, Nettles scored on a 10-yard scamper to put the Crusaders up two scores. 
A missed deep pass on a pitch and throw by Brody Ward followed by a sack on 4th down gave Pensacola the ball again in Tiger territory. In the end, the score after one quarter was 35-0. 
After a 41-0 finish, one may think there aren't many positive things to write about, but there definitely are. 
Coach Davis~ "Obviously not the outcome we wanted. That is the best football team I've ever coached against. They have more division 1 players than we will see combined the rest of the year. It has been an awesome experience for our kids. So many of our guys have never been to the beach or never been to a division 1 college campus. Having the opportunity to see those guys enjoy those moments was a blessing to our staff. This took so much planning to pull off. I would really like to thank our booster club, community, assistant coaches, and administration for making this possible. God has truly blessed us. We have a lot of work left to become the football team we want to be. Excited to get back to work. Again I can't express enough how thankful we are for this experience."
With the departure of so many big-time seniors, the biggest questions of the year involved who would fill those shoes. There is no Bobby Belew, Tank, Elza, or Lovins this season. Still, this overmatched game did provide some insight into the 2022 season.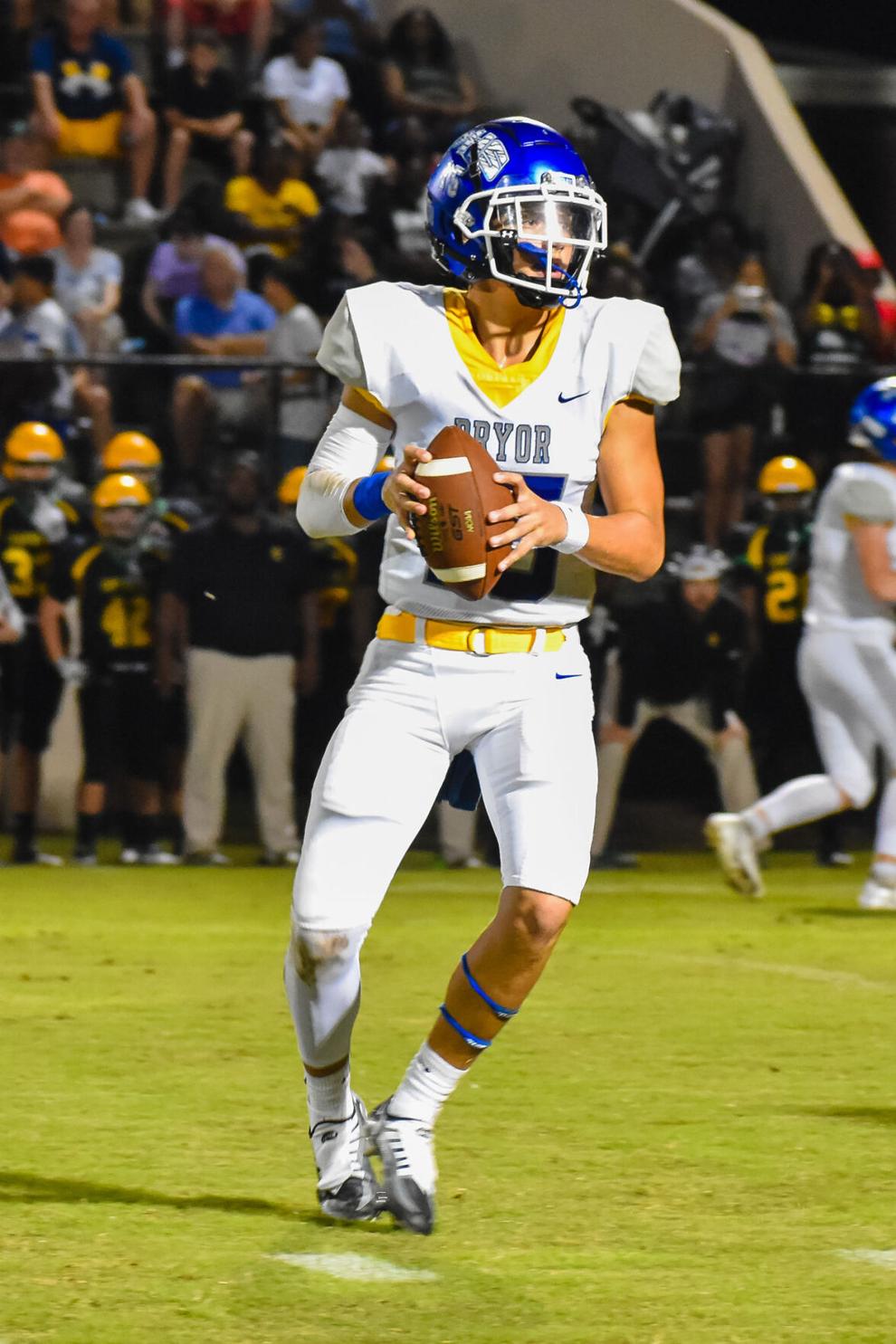 Julian Espinoza~ "Being able to travel down here was a great opportunity & we're very lucky to be blessed with a community that cares about us & supports us. Visiting Alabama & the beach has been very fun & gives us all a chance to tighten our bond & gives us a real brotherhood experience. Playing against a team like Pensacola was a good chance to see where we are. They have some really good players & for a team from Oklahoma to be able to come to compete with them was very exciting. It might not have gone how we wanted it to, but we're still early in the season & will continue making improvements."
Espinoza ran tough all game long, and it looks like he will become a fan favorite as the season continues. Familiar names in Parker Rose, Jacob Couch, and Blake Raglin continue to be monsters on the defensive side of the ball. John Whipple, Ashton Cabales, and EJ Grant will also be names that fans hear regularly. 
The Tigers will have a bye week before traveling to Alma, Arkansas, for another game against a tough opponent. 
Our boys took the Crusader's best shot and stood strong, despite the scoreboard. They never gave up and kept fighting. The stat line wasn't too lopsided, and despite the hot start, they slowed the bleeding and manned up. The Tigers will be tougher mentally and physically after this match.