PRYOR, Oklahoma - Pryor Football did not disappoint on a chilly Friday night as the Tigers hosted Bishop Kelley in the first round of the District 5 State Playoffs.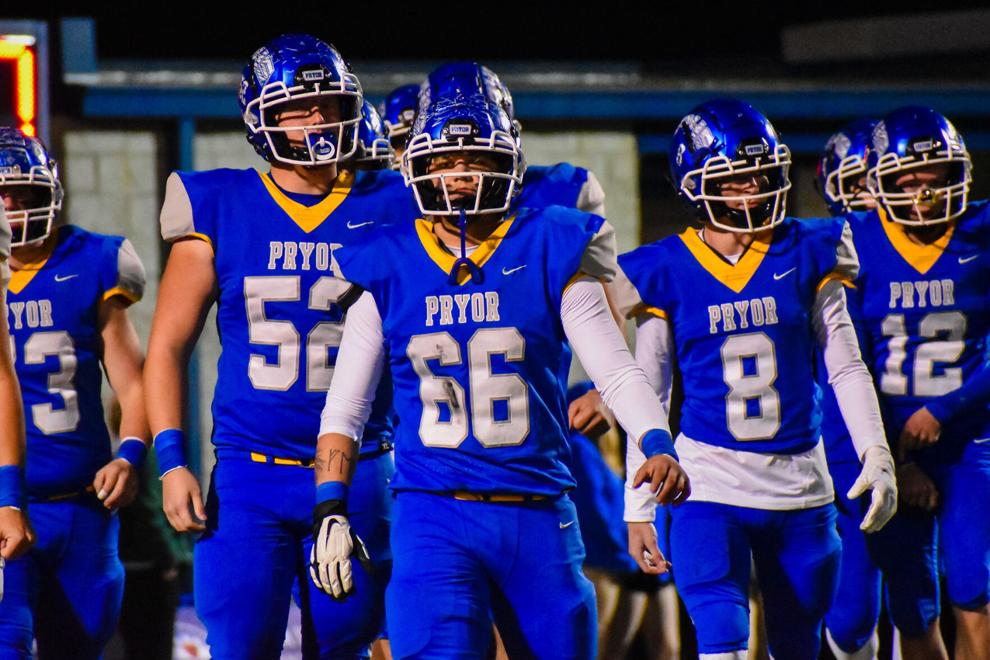 The Tigers started the game by receiving the opening kickoff and starting play from their 6-yard line. Their first drive was a four-and-out series. The Tigers' defense answered with a forced fumble and recovery by "Tank" Felts in his first game back after an injury earlier in the season. Pryor's offense, led by Brunk Gray, took possession deep in Pryor territory.
With pass receptions to Elsa and Bellew, the offense capitalized on the fumble recovery and moved towards midfield. With a Gray to Lovins connection, Pryor took the lead midway in the 1st quarter. A missed 2-point conversion would leave the Tigers at 6 - 0.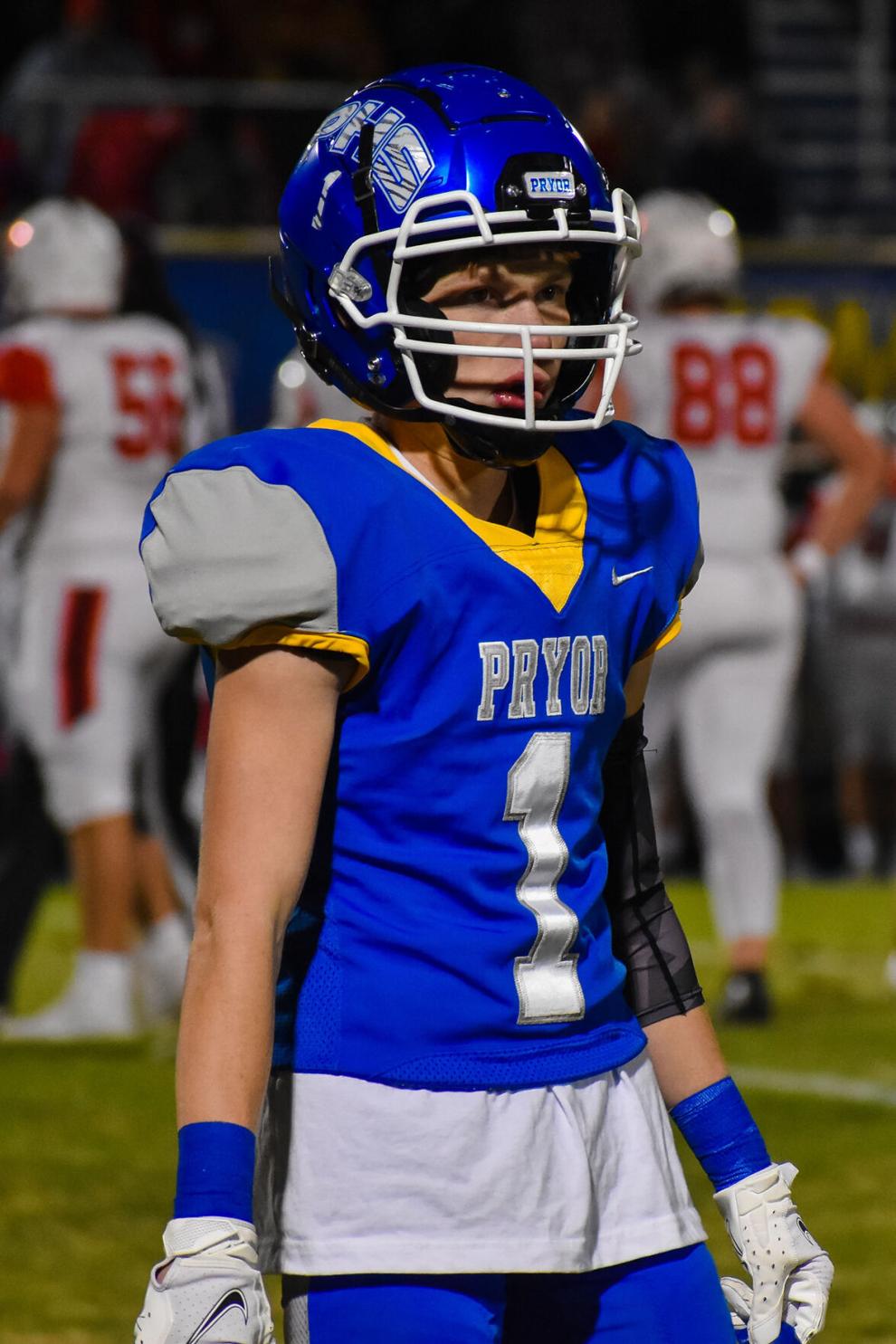 The Tiger's defense held Bishop Kelley on their 2nd possession resulting in Pryor taking over on downs. Pryor's third possession marred by penalties gave Bishop Kelley one last chance to tie the game. Bishop Kelley connected in the endzone in the last play of the 1st quarter, tying the game. The Tigers broke up the field-goal attempt, resulting in the score at the end of the 1st quarter of 6-6.
Pryor continued to answer everything that Bishop Kelley threw at them. A 4th and two diving catch by Josh Gore and a breakaway run by Bellew gave the Tigers excellent field position. Then a Gray to Elza connection for a touchdown on the first drive of the 2nd period with a two-point conversion allowed Pryor an 8-point lead.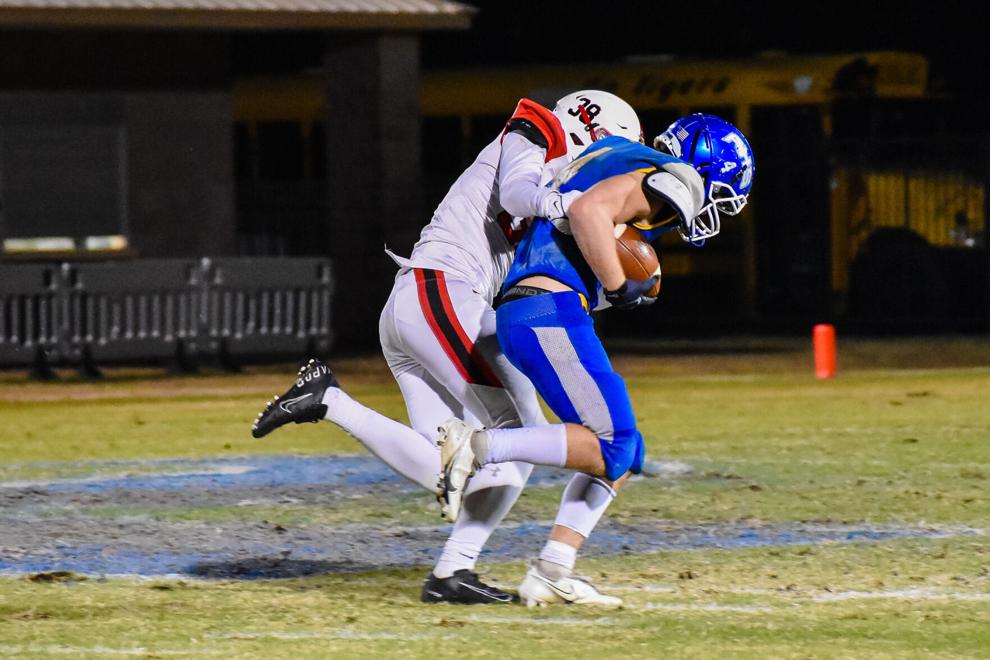 Pryor took over downs with a Blake Ragland interception on Bishop Kelley's only drive of the 2nd period. Pryor was unable to capitalize but did end the 1st half with a score of 14 to 6.
The second half was a defensive battle with plenty of penalties on both sides. The only score was an 80-yard touchdown run by Lovins, resulting in a 21 to 6 score. "Tank" Felts and Nate Silkey were the names most heard during the 2nd half. Felts sacked Bishop Kelley's quarterback on a 3rd and long. Bishop Kelley, forced to punt the ball, had a bad snap, and Pryor took over on downs at Pryor's 25 yd line. It looked as if Pryor would surely make the game a three-touchdown game, but a series of downs mired by penalties ended the 3rd quarter with a score of 21 to 6.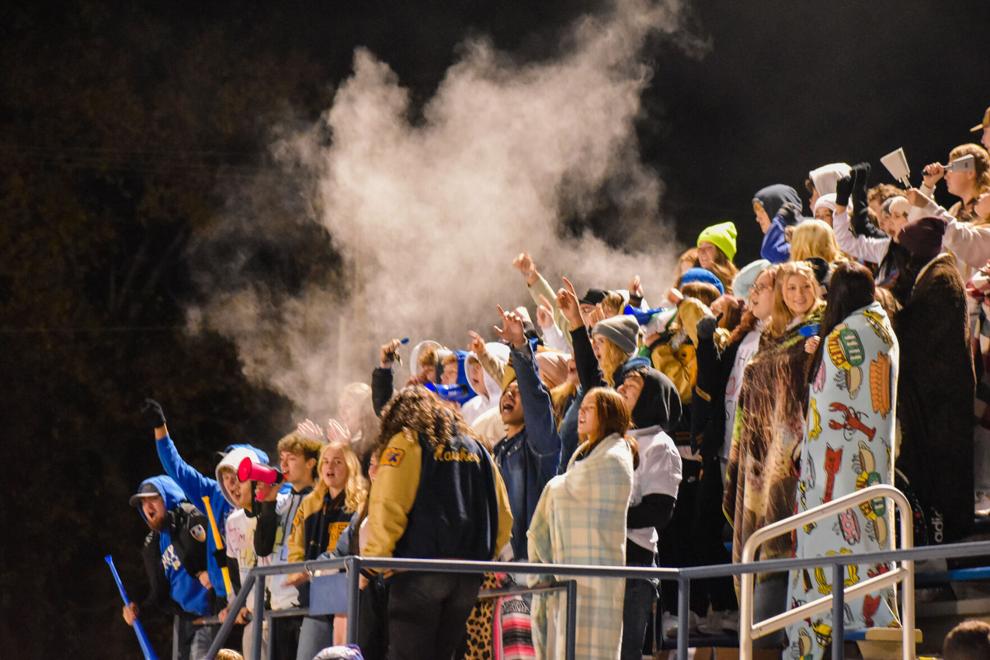 The 4th quarter was another defensive battle. "Tank" Felts stopped Bishop Kelley on a 4th and 8. Lovins answered with a 30yd run. Bishop Kelley's defense held strong and forced Pryor to turnover on downs.
Pryor was unable to get things going. With 3:52 seconds left in the game, Bobby Bellew came up with a big interception, giving Pryor good field position. A personal foul on #8 on Bishop Kelley, then a personal foul on Pryor consumed the last few minutes of the game.
The final score was Pryor 21, Bishop Kelley 6.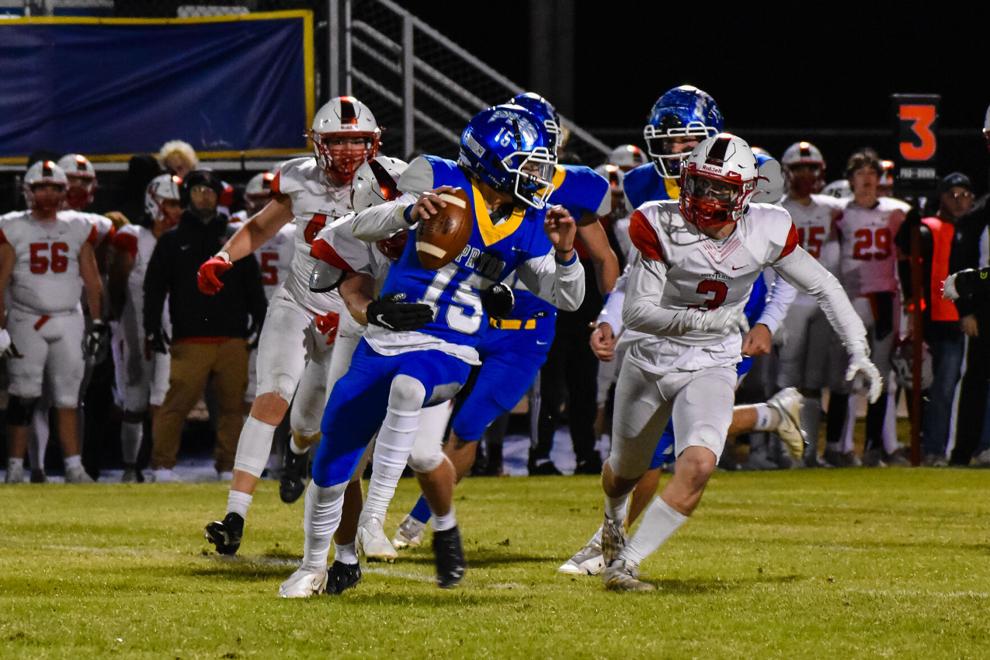 Pryor will travel to Lawton MacArthur on Friday, November 19. Lawton Mac is 10-1 overall and 6-1 in 5A District 1, and first place. They average 47.4 points per game while holding their opponents to 18.7. Their only loss this season was a 41-40 against Ardmore.
It will be a tough fight for the Tigers, and they will need all the help they can get. So make plans now to travel down I-44 and cheer the Tigers to victory. It will be a game-changer for our Tigers to see a sea of Blue and Gold filling Lawton Mac's stadium. We will see you there!