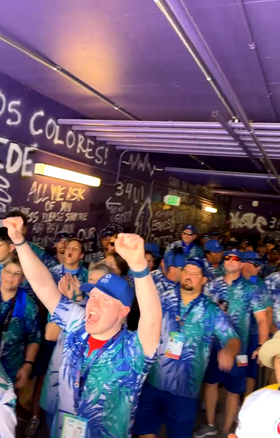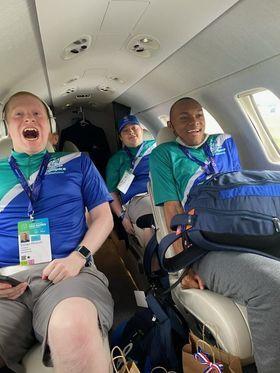 PRYOR, Oklahoma - Ethan Minton, a 2020 Pryor graduate, arrived by private jet in Orlando over the weekend.  He will compete in the Special Olympics USA National Games this week.  
Ethan is set to compete in the following events: 
June 7 - 100M Fly and Relay Preliminary
June 8 - 100M Fly and Relay Finals
June 9 - 100M Freestyle Preliminary
June 10 -  100M Freestyle Finals
The "Best of 2022 USA Games" is scheduled to air on ABC, June 12th from 12-2pm and on ESPN2, June 7th from 6pm-7pm and June 8th from 5:30-6:30pm.  
Two other Mayes County athletes will be competing at the Special Olympics USA Games -
Anthony Taylor, USA National Golfer
Seth Vanover, USA National Power Lifter 
Best of luck to all of our hometown athletes! 
The 2022 Special Olympics USA Games unites more than 5,500 athletes and coaches from all 50 states and the Caribbean and 125,000 spectators during one of the country's most cherished sporting events.  Special Olympics athletes display remarkable abilities not only on the field, but in all areas of life. By celebrating their dedication and perseverance, we become champions for a more inclusive world.