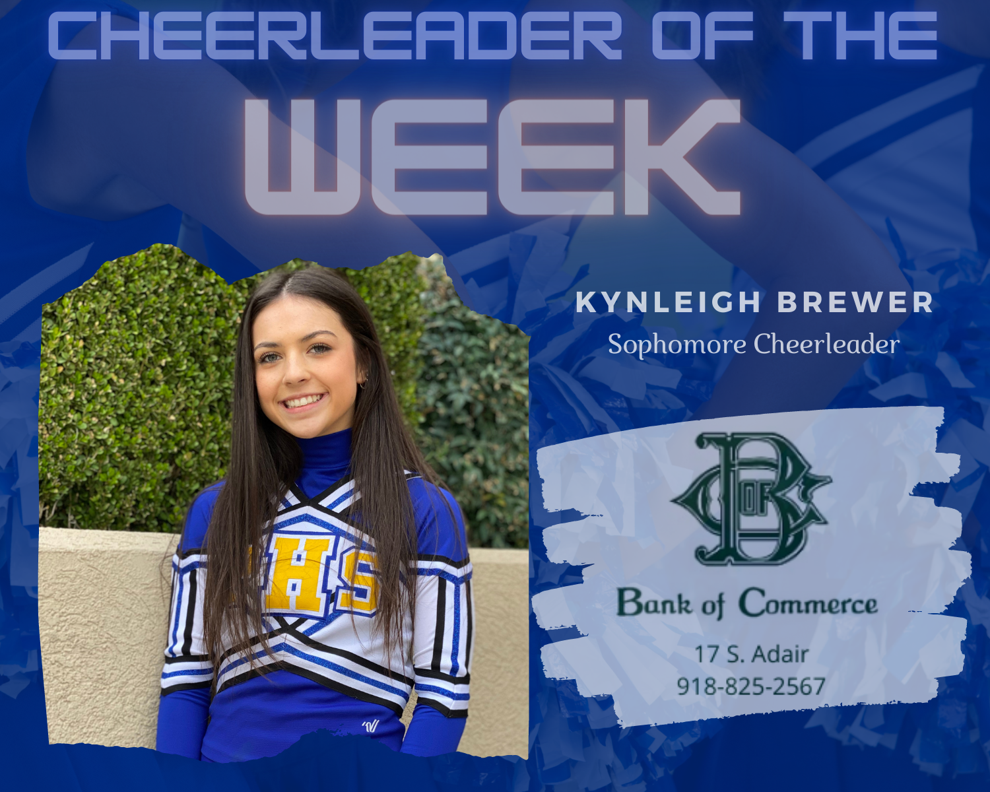 PRYOR, Oklahoma - The Cheerleader of the Week, sponsored by Bank of Commerce, is Sophomore Kynleigh Brewer.  Kynleigh has been doing school cheer since seventh grade.  When not cheering for football you will find her on the court cheering for the basketball team.  She is also a member of Twist and Shout competitive cheer in Tulsa.  When not cheering Kynleigh can be found singing with the choir.
Kynleigh plans to attend the University of Oklahoma to be a Division 1 Cheerleader and become an x-ray technician. 
Kynleigh tells us what she loves most about cheering is "how many friends she has made and getting to cheer on the sidelines."  She says "it is a little different from watching from the stands!"
You can help Kynleigh and the other Cheerleaders cheer the Tigers to victory Friday night. The Tigers are traveling to Lawton for the 2nd round of the State Playoffs that starts at 7 pm.