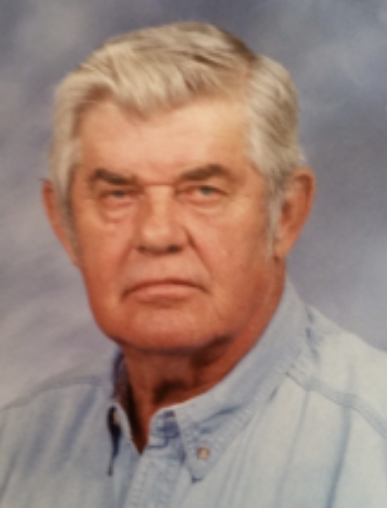 Patrick Henry Grossman was born on June 27, 1942 in Canute, Oklahoma to Alva and Lena (Green) Grossman. He passed away on November 8, 2021 in Tulsa at the age of 79. 
Pat was a lifetime resident of Chouteau. He graduated from Chouteau High School where he was the President of the Class of 1960 and active in the Future Farmers of 
America; he was the FFA State Farmer of the year in 1960. He married the love of his life, Karin Burwell on July 27, 1962 at Our Lady of Perpetual Help Church in Pryor. They were married for 59 years and from their union came four children. 
Pat was a farmer and rancher his whole life, working long hours in all the different Oklahoma weather conditions to provide a good life for his family. He was very involved in the Chouteau community and a member of Young Farmers. He and his family were Mayes County Farm Family of the Year in 1978. He was a member of the Chouteau-Mazie School Board for 25 years and also a member of the Elks Lodge in Pryor and the Green Country Tractor Club where he enjoyed going to tractor pulls and shows with his son. 
Pat was an amazing husband, dad and grandpa to his family and a wonderful friend to many; he was hardworking, honest and always generous with his time and resources. If anyone needed anything, Pat would do his best to help and he raised his kids with those same values. He was straight forward and if you didn't know him, you might even think he was a grump, but he had a great sense of humor and mischievous smile. 
He was a longtime, active member of St. Mark Catholic Church in Pryor. 
He will be greatly missed by all those with whom he shared his life. 
He is survived by his loving wife, Karin, of the home; four children, Sherry Alexander and husband Johnny, Shelly Heist and Trey Scarsdale and Patricia Fuhrman and Ben Brown and James Grossman and wife Stefanie; thirteen grandchildren, 10 great grandchildren; brother, Bill Grossman; sister, Loretta Gates and his best friend, Bill Martin. 
He was preceded in death by his parents and four brothers, Alvie Jr., Fred, Frank and Johnny Ben. 
In lieu of flowers, the family requests donations to St. Mark Catholic Church in Pryor or St. Jude Children's Research Hospital in Memphis. You can find the information below.