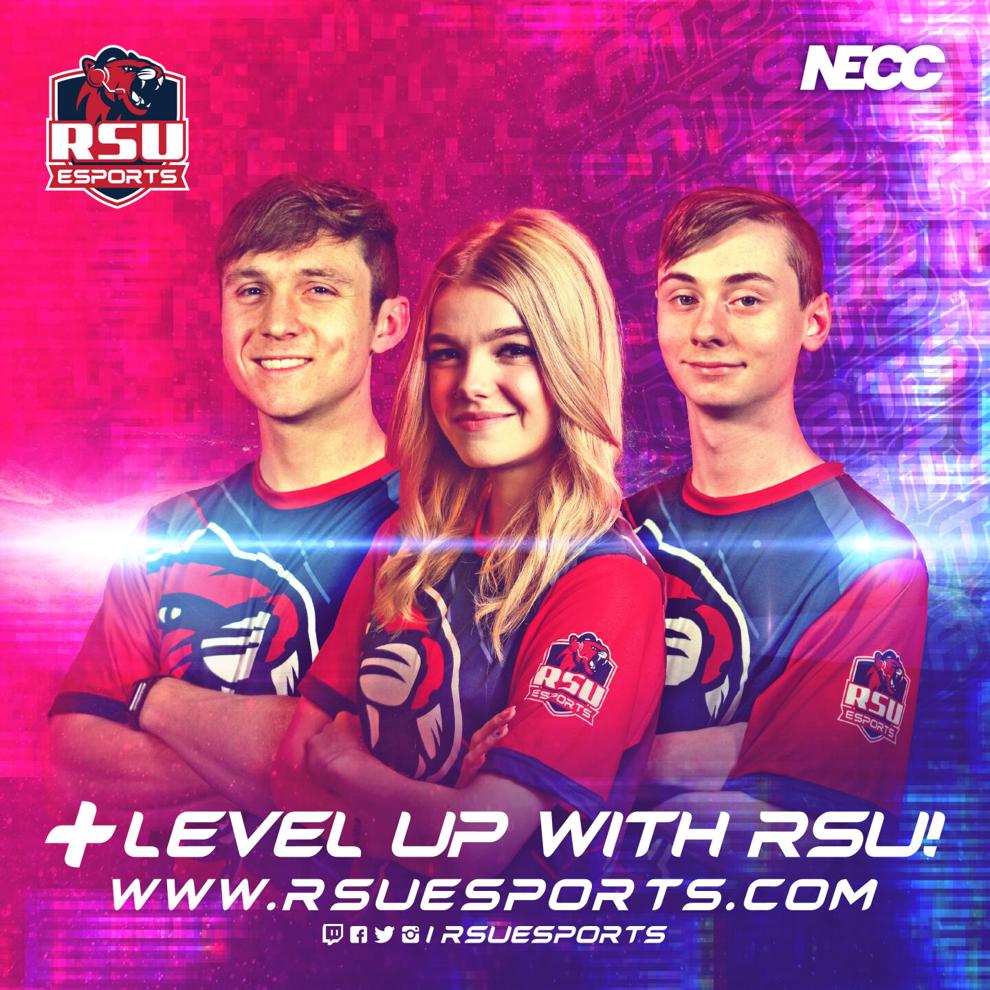 Rogers State University's Esports program has finalized an agreement with the National Esports Collegiate Conference to compete with the best esports programs across the country.
"Our entry into the NECC demonstrates to potential recruits that the RSU Esports program values competition with the best teams in the country, and we are dedicated to showcasing all of our players on the most prominent stage possible," RSU Esports Coach Holden Craig said.
The NECC, a collegiate esports organization that includes more than 90 institutions, began play in fall 2020 and has seen rapid growth. Participating teams compete in a range of titles that include Hearthstone, Overwatch, Rainbow Six Siege, Rocket League and Valorant. Conference teams compete in a regular season as well as a national championship.
"We're extremely excited to welcome the RSU Esports family to the NECC. Every conversation I've had with Holden about his program has been awesome and they've been a tremendous addition already," NECC Commissioner Jacob VanRyn said. "We're excited to welcome them and certainly are looking forward to working with the entire RSU program for years to come."
Since its inception in 2018, RSU's Esports program has been highly successful. RSU Esports was named tournament champions earlier this year at the Oklahoma Association of Collegiate Esports' Battle for Oklahoma tournament. The Esports program also provides support and mentorship for the Oklahoma Esports League, assisting high school students during Esports competitions.
This year's team captains for Overwatch, Rocket League and Valorant, respectively are sophomore Tyler Johnson, of Muskogee; senior Kyle Young, of Owasso; and freshman Alexandrea Rose, of Rifle, CO.
Last fall, RSU Esports won their second state college championship in the game Valorant.
"After winning the Battle for Oklahoma last year, it made us want to work harder and to see how we do against teams on a national level," Johnson said. "The NECC is a really big deal for not only us as a team, but also us as a university. This just shows that RSU has the ability to compete at not only a state level, but a national one as well."
RSU's Rocket League team is looking to improve their skills this year.
"We have a young team for Rocket League, and as the leader, I look forward to pushing our team to our greatest potential," Young said.
As one of the few females in RSU's Esports program, Rose is determined to shatter the glass ceiling in this male dominated sport.
"Although Esports is a male dominated field, the female presence in Esports has grown. Video games are for everyone. We are working toward recruitment of an all-female team in the future. The sky is the limit for females in Esports," Rose said.
RSU offers an Esports degree option within the Bachelor of Science in Business Information Technology. The Esports program is open for all enrolled RSU students to participate. Faculty, staff, students and community members also volunteer to support the program.