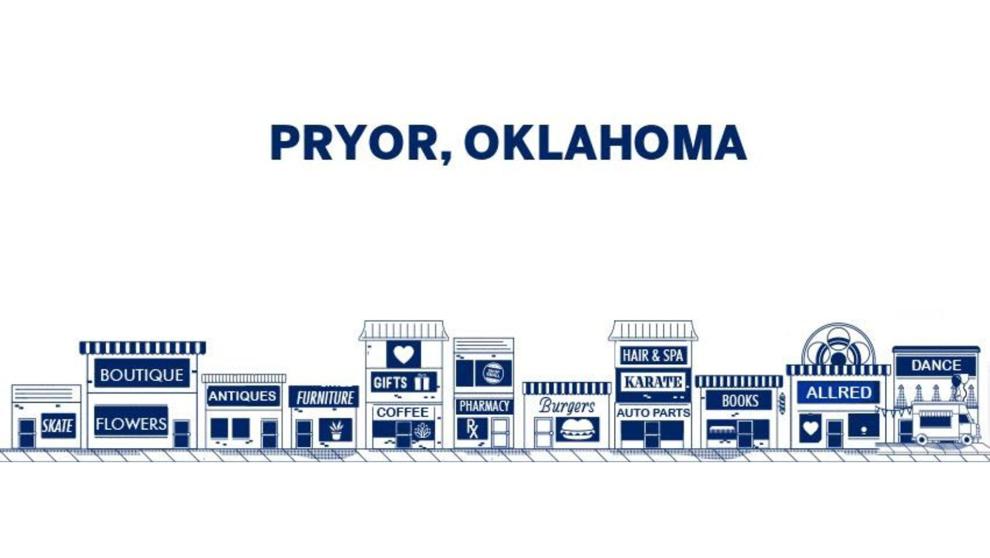 PRYOR, Oklahoma – "We have evolved, so resources need to evolve," stated Jennie LaFave regarding the need for additional funding.  LaFave, Director of Pryor Main Street Organization explained that although the majority of the organization is self-funded, additional monies are needed.
According to the meeting attachments, Pryor Main Street organization is currently funded by fundraisers (32%), City of Pryor Creek (24%). partnerships with local businesses (26%), hotel/motel tax allocation (11%), and local grants (7%).  The organization is nationally accredited with a mission to enhance downtown development and is currently managing the multiphase Streetscape project in the downtown corridor.  Multiple grants are being sought to obtain funding to begin the multi-million-dollar project. 
Sean Barrett, member of the organization, addressed the EDTA on Monday with the following statement,
 "We are requesting the EDTA to give a recommendation to the City Council to compensate Jennie's time spent in writing grants and if the grant is received, money to manage the grant."
A brief written proposal cited 3 requests:
Compensation for time spent writing and applying for grants
Compensation for grants awarded to facilitate project management requirements

50% of the monthly Downtown development funds (Fund 68)
In 2018, citizen approved PROPOSITION NO. 2 to amend Ordinance No. 2011-1 of the City, by modifying Ordinance No. 2011-1,  in order that one twentieth of one percent (.05%) which represents a portion of the proceeds of an existing one-half of one percent (0.50%) excise tax (sales tax) be made available to create new jobs and retain existing jobs in the Main Street Corridor of the City by paying the costs incidental to and/or debt service on obligations issued to assist in the establishment of business and/or commercial facilities.  
Monies from this tax sit in Fund 68. 
According to Mayor Lees, Fund 68 has accumulated $282,000.89 with approximately $10,000 coming in monthly.  Lees suggested that an initial $25,000 be transferred to Pryor Main Street organization with $5000 each additional month.  EDTA members questioned whether the monies could legally be transferred based on PROPOSITION NO. 2 language. "Kim has reviewed this draft and has given the thumbs up," Lees replied.  Further discussion clarified that the monies would flow to the Main Street operational budget with the intent of retaining two employees.  Currently one employee is being funded by Cherokee Nation; however, that funding could be cut at any time. 
Other questions arose regarding the compensation requested for grant writing and management.  "The last thing you want is to not be transparent to your citizens," explained Jared Crisp.
Continued discussion regarding compensation landed on a suggested amount of 1% of the total grant sought and 5% of total grant received for management.  No determinations or agreements were finalized.  The EDTA concluded by approving a motion for the creation of a memorandum of understanding with Pryor Main Street using the city attorney as oversight.  Adam Anderson, chair of the EDTA specifically stated that the MOU not include city council. 
On Tuesday, Pryor City Council approved a memorandum of understanding with Pryor Main Street pending approval of the EDTA. (City Council Agenda -Item dd)