PRYOR, Oklahoma - Pryor Creek, Oklahoma, a tributary of Grand River, was named after Nathaniel Pryor. Pryor Creek, Montana, a tributary of the Yellowstone River, was also named after Nathaniel Pryor. The town of Pryor, Montana, population around 700, was named after Nathaniel Pryor.
The thriving metropolis of Pryor, Colorado, even smaller, was not named after Nathaniel Pryor. It was named after local ranchers Ike and Mack Pryor. Although Ike and Mack are bound to be interesting characters, this article will be about Nathaniel Pryor since PiP is in Pryor, Oklahoma.
Nathaniel Pryor was born in 1772, or maybe around 1775, depending on who you ask.
One thing I've noticed when I read about Nathaniel Pryor is that there seems to be quite a lot of conflicting information about him. That's because he lived most of his life areas without extensive record keeping.
When Pryor was eleven years old, his family moved from Virginia to what is now Louisville, Kentucky, home of Yum! Arena, on the Falls of the Ohio River. His cousin Charles Floyd's family moved with them. Another cousin's family, John Floyd's, remained in Virginia. John later became governor of Virginia.
When Lewis and Clark passed through Kentucky, Nathaniel Pryor and Charles Floyd were recruited into the Lewis and Clark expedition as two of the "nine young men from Kentucky". They were appointed as two of the three sergeants in the group.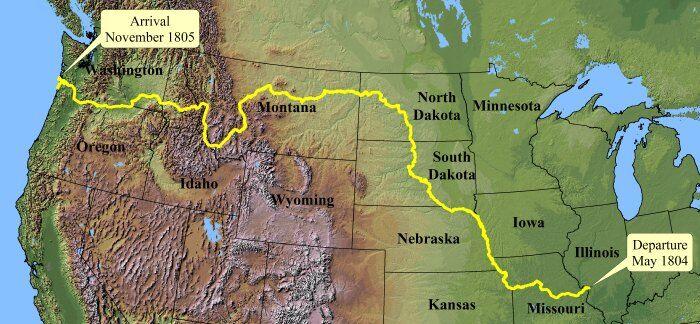 Charles Floyd was the only person to die on the expedition, when he contracted what was probably appendicitis near the current location of Sioux City, Iowa.
The one time of Nathaniel Pryor's life that involved extensive record keeping was as a sergeant in the Lewis and Clark Expedition. Lewis and Clark kept detailed journals. They're really interesting, especially Clark's, if you can handle his grammar and creative spelling. You can download their journals here:
http://www.lewisandclarkbyair.com/lcjournal.htm
Each of the sergeants was required to keep a journal on the expedition, but Pryor's was never found. Maybe he didn't write one, or maybe it was lost on the trip. But as you would expect, there are quite a few entries in the other expedition journals about Pryor.
Shortly after they started the expedition, a couple of guys got into the whiskey one morning, and one got drunk on duty. They received 50 and 100 lashes for their misdeeds, sentenced in a court martial presided over by Pryor. That seems pretty severe, but that kind of punishment wasn't unusual on ships and in the military at the time. Maybe they were making an example out of them to prevent further drunkenness on the expedition.
Most of the journal entries about Pryor were interesting but not exceptional. For example:
[Clark, August 25, 1804]
"we returned to the boat at Sunset, my Servent nearly exosted with heat thurst and fatigue, he being fat and un accustomed to walk as fast as I went was the Cause- we Set fire to the Praries in two Places to let the Sons know we were on the river and as a Signal for them to Come to the river above, our Party in the Boat & one Perogue undr. the Comd of Sergt. Pryor answered us by firing a prarie near them. we proceeded on to the place we Camped last night, and as it began to rain and verry dark, we Concluded to Stay all night, our boys prepared us a Supper of jurked meet and two Prarie Larks (which are about the Size of a Pigeon and Peculier to this country) and on a Buffalow roabe we Slept verry well"
Setting the prairie on fire seems like overkill for smoke signals. Clark's servant was a slave named York.
On the way back from the Pacific, the expedition split into three groups. Lewis and Clark were to explore two separate areas, and Pryor along with three others were to bring about 26 horses along the Yellowstone River. These were all the horses they had left after 24 were stolen a few days before, probably by the Crow tribe. On their third day out, Pryor's horses were stolen, too. To add insult to injury, a wolf bit Pryor's hand while he was sleeping! They ended up making big round tubs out of tree branches and buffalo skins ("bull boats") to descend the Yellowstone River and meet the rest of the expedition.
[Clark, August 8, 1806]
A cool windey morning I derected Shields and Gibson to turn out and hunt this morning. at 8 A.M. Sergt. N. Pryor Shannon, hall & Windsor Came down the river in two Canoes made of Buffalow Skins. Sergt. Pryor informed me that the Second night after he parted with me on the river Rochejhone he arived about 4 P M on the banks of a large Creek which contained no running water. he halted to let the horses graze dureing which time a heavy Shower of rain raised the Creek so high that Several horses which had Stragled across the Chanel of this Creek was obliged to Swim back. here he deturmined to Continue all night it being in good food for the horses. In the morning he could See no horses. in lookg about their Camp they discovered Several tracks within 100 paces of their Camp, which they pursued found where they had Caught and drove off all the horses. they prosued on five miles the Indians there divided into two parties. they Continued in pursute of the largest party five miles further finding that there was not the Smallest Chance of overtakeing them, they returned to their Camp and packed up their baggage on their backs and Steared a N. E. course to the River Rochejhone which they Struck at pompys Tower, there they killed a Buffalow Bull and made a Canoe in the form and shape of the mandans & Ricares (the form of a bason) and made in the following manner. Viz: 2 Sticks of 1¼ inch diameter is tied together So as to form a round hoop of the Size you wish the canoe, or as large as the Skin will allow to cover, two of those hoops are made one for the top or brim and the for the bottom the deabth you wish the Canoe, then Sticks of the Same Size are Crossed at right angles and fastened with a throng to each hoop and also where each Stick Crosses each other. then the Skin when green is drawn tight over this fraim and fastened with throngs to the brim or outer hoop So as to form a perfect bason. one of those Canoes will carry 6 or 8 Men and their loads. Those two Canoes are nearly the Same Size 7 feet 3 inches diamieter & 16 inchs deep 15 ribs or Cross Sticks in each. Sergt. Pryor informs me that the Cause of his building two Canoes was for fear of ones meating with Some accedent in passing down the rochejhone a river entirely unknown to either of them by which means they might loose their guns and amunition and be left entirely destitute of the means of precureing food. he informed me that they passed through the worst parts of the rapids & Shoals in the river without takeing a drop of water, and waves raised from the hardest winds dose not effect them. on the night of the 26th ulto. the night after the horses had been stolen a Wolf bit Sergt. Pryor through his hand when asleep, and this animal was So vicious as to make an attempt to Seize Windsor, when Shannon fortunately Shot him . Sergt. Pryers hand has nearly recovered."
After the Lewis and Clark Expedition, Pryor remained in the army until 1810, when he received a license (from Governor William Clark, of the expedition) to trade with the Winnebagos in Missouri territory near present Dubuque, Iowa.
One observer said, "At that place he was transacting a profitable business, had buildings erected as well as a [lead] smelting furnace, and was rapidly distributing through the Tribes the comforts and conveniences of civilization."
About a year later, Clark asked Pryor to spy and find out about Tecumseh and his brother, "the Prophet", who had been warring with the United States. Pryor reported what he found, and it is said that this report was responsible for spurring US forces to attack the Indians at the Battle of Tippecanoe, when they burned Prophetstown in Indiana.
In a letter to Secretary of War James Barbour, Franklin Wharton later said, "The execution of this duty, a duty performed at the wish of the Government - a duty delicate and hazardous in the extreme, rendered Captain Pryor an object of hostility and enmity with the natives."
"On Christmas day and even after of the year 1812 the Winnebagos were trading peaceably with him. On the 1st of January, 1813 about 12 O'clock in the day, eight of the tribe came to his house, with their war accouterments, and offered violence. They would not let him leave his dwelling. About sundown of same day, sixty arrived, shooting down the oxen in the yard and killing two of his men. They rushed on him, and was in the act of putting him to death, when by the politic dissimulation of a female in the house, they were averted for the moment from their intention. They then placed him in the house with a sentinel over him, intending to burn him in it. While they were plundering his stores and ravaging his premises, with the greatest difficulty, he made his escape. After crossing the Mississippi on the cakes of ice, he was still the object of pursuit to the hostile Indians. They were not so soon to forget his endeavors for Tecumseh. They robbed him of all he had in the world: they entirely destroyed every article of his property."
So Pryor was finished trading with the Winnebagos. He re-enlisted in the army, became a captain, and a couple of years later he fought in the Battle of New Orleans (War of 1812), along with his brothers James Pryor and Robert Lewis Pryor, and his cousins Nathaniel Floyd, Thomas Floyd Smith and William Floyd Turley. They were in the center of the "Jackson Line".
After the war Pryor made a living trading, above mouth of the Arkansas River. In 1819 he received a license to trade with the Osages, and moved to "three forks" area near Muskogee where the Grand (Neosho), Verdigris, and Arkansas Rivers meet.
https://en.wikipedia.org/wiki/Three_Forks_%28Oklahoma%29
He established a trading post a couple miles above the mouth of the Verdigris, and married an Osage wife (probably named Osinga) who was a member of Chief Claremont's (or Chief Claremore?) tribe.
Pryor was well-regarded among the Osages. He spoke the language, and served as an interpreter and advisor. He was named federal sub-agent for Claremont's band of Osages the last two years of his life, after serving in the role informally for years.
In 1819, Pryor served as a guide for the prominent naturalist Thomas Nutall when he was doing research in the Arkansas and Red River areas
https://en.wikipedia.org/wiki/Thomas_Nuttall
Around 1815-20, the Osages and Cherokees were at open war with one another. The Battle of Claremore Mound took place in 1817.
https://en.wikipedia.org/wiki/Battle_of_Claremore_Mound
In 1820, there was a war party of Osages led by Mad Buffalo staying at Pryor's trading post, when another, larger war part of Cherokees arrived, led by Dutch. The Cherokees were waiting on the Osages to leave so they could attack them. Pryor was a friend of the Osages.
Pryor arranged for the Cherokees to be distracted while the Osages escaped. Dutch was not happy. Later that night, the Cherokees stole Pryor's furs and got away. Pryor lost "150 weight" of furs, and petitioned the U.S. government for repayment by the Cherokees. Dutch claimed he was entitled to the furs because Pryor sided with the Osages. I think Pryor eventually got paid, but it's not clear.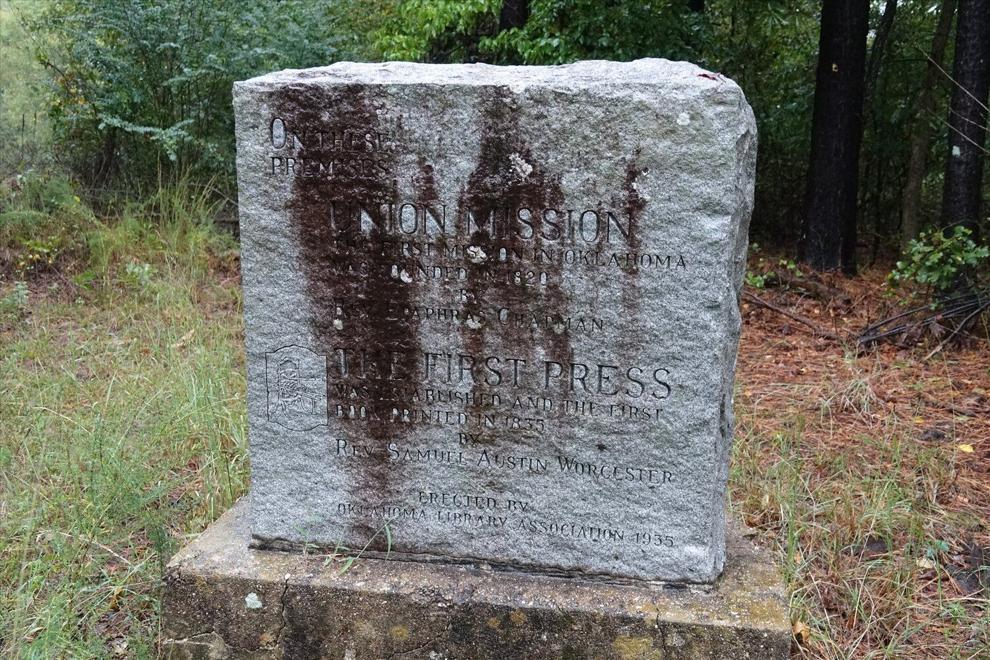 In 1820, Pryor helped establish the Union Mission School near the current town of Mazie. The school was attended by 144 children: 71 Osages, 54 Creeks, and 29 Cherokees; 91 boys and 63 girls. It was closed in 1825.
Pryor eventually found his way to Pryor Creek, where he lived until his death in 1831. He never did have a lot of fame or fortune. I can imagine some neighbor kids talking about the old man with the bum shoulder, saying "You don't really think he was with Lewis and Clark, do you?"
https://www.okhistory.org/publications/enc/entry.php?entry=PR024