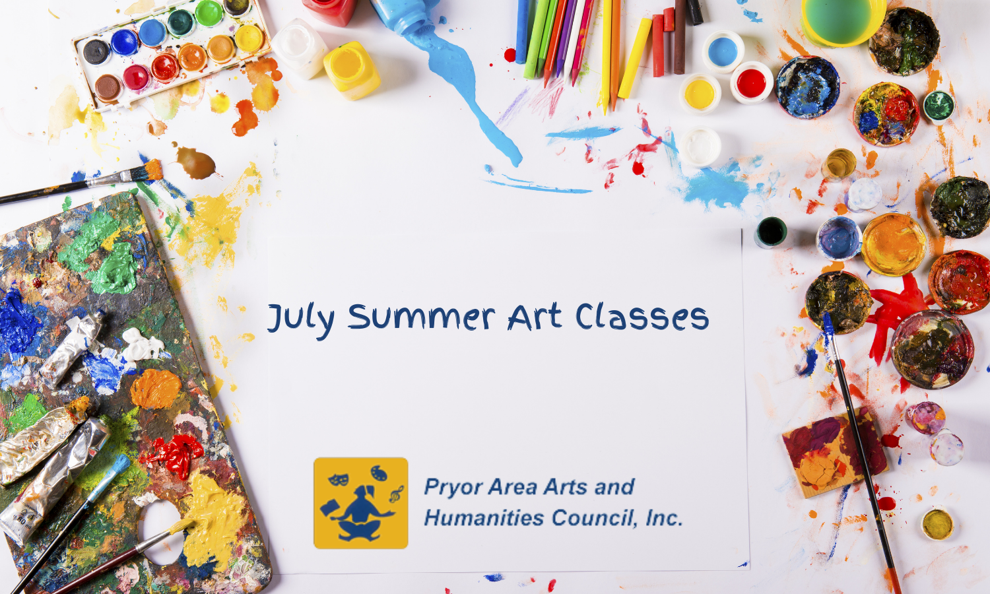 PRYOR, Oklahoma - The Pryor Area Arts & Humanities Council is offering several classes during July.
Art Appreciation
This free seminar will be held Thursday, July 7 at the Pryor Public Library temporary location in the Graham Community Building, 6 North Adair. Presenter is Ron Dryden, retired art teacher of Pryor Public Schools. Program begins at 6 PM. To register, please call the PAAHC at 918-864-7224 and leave a message.
Beginning Weaving
July 16 and 23, at 10 AM-noon. Mary Meeker will teach this 2-part class at the PAAHC center 6 N. Adair. The Cost is $35 which covers materials. Each participant will leave with a completed hand-woven project. Registration is made by phone, 918-864-7224, leave a recorded message.
Basic Acoustic Guitar
Terry Davis will teach this class on three Tuesday evenings, July 5, 12, and 19 at 6:30 PM at the Art Center, 6 N. Adair. Cost is $35. If interested in enrolling, call 918-864-7224 or 918-864-2378.
Summer Arts for Kids
Mommy and Me Mosaics will be offered on Tuesdays, July 12, 19, & 26th, beginning at 10 AM-noon. The cost is $35 and children need to be accompanied by an adult. Location is the Art Center 6 N. Adair.
Kids and Klay will be Tuesdays, July 12, 19, and 26 at 1-2:30 PM at the Art Center, 6 N. Adair. Children aged 9-16 can enroll for a $35 fee which covers materials. To enroll in either class, call the PAAHC phone 918-864-7224 and leave your name and number.