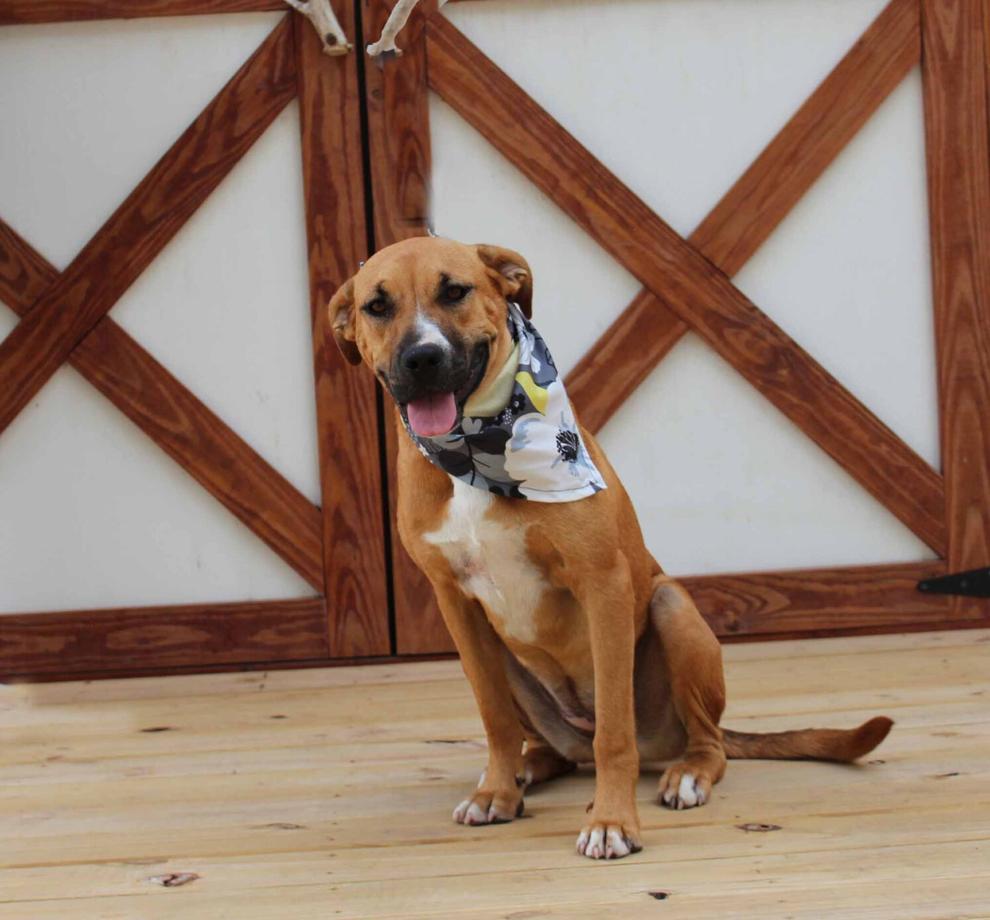 PRYOR, Oklahoma - I just got word from the boss that if I didn't have my story written by 5 she was giving Pet of the Week to the new girl.  So, here I am, with time to spare.  I'm Tebi, easy going, laid back and not really down with being rushed.  
If it is not obvious by the snout, I am a boxer/lab and other cool stuff, all mixed up together.  I weigh 46 pounds and had my 1st birthday this summer.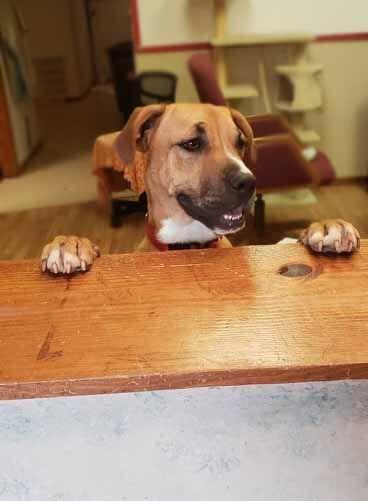 I was "turned loose" in Craig County.  Saving Whiskers and Tails said no for a while but I was persistent so they finally let me ba a SWAT pup.  I am house trained, get along great with other dogs, like the snooty cat, didn't bother the chickens (while the humans were watching).  I know some human words like "sit" and "treat".  I am learning more at my foster home.  I think, when I find my forever, whoever adopts me is going to be my BEST human ever!  Wanna see if that is you?  Put my name right here and I'll get back with ya.