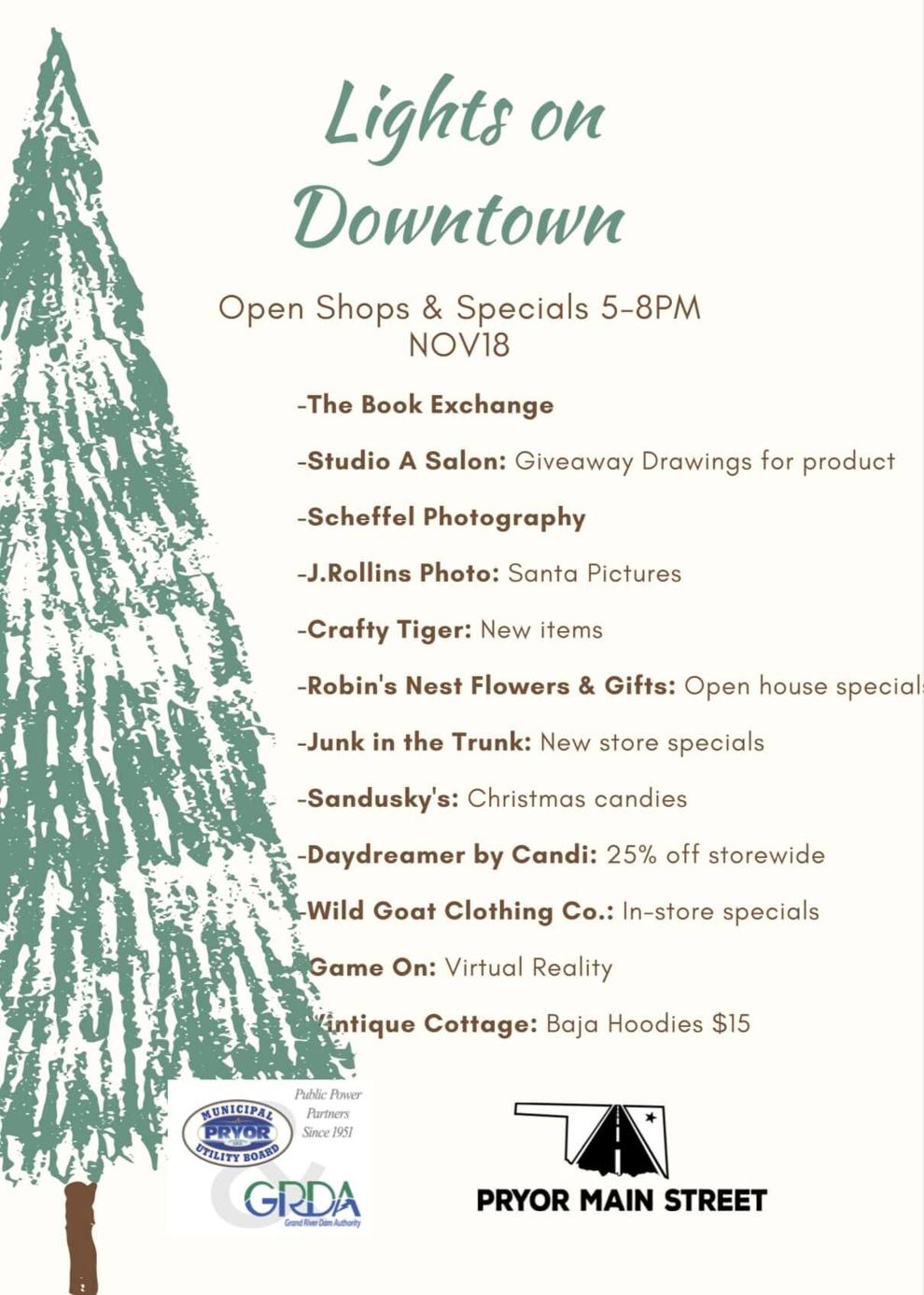 PRYOR, Oklahoma – New lights glisten atop the buildings of Pryor's downtown area while wreaths adorn the street lamps along Main Street and Graham Avenue. This collaborative project involving The Municipal Utility Board, GRDA, The City of Pryor, and Pryor Mainstreet Organization has been a vision for many past and present of the Mainstreet Organization said Scott Miller, Pryor Mainstreet Board President.
The Mainstreet organization will celebrate their "Lights On" event this evening 5-8pm. The event will include horse and carriage rides, food trucks, Santa pictures, and a $250 giveaway. Downtown merchants will stay open late for shoppers.
According to Justin Alberty, GRDA Communications Director, "GRDA helped with the funding for the new lighting project and the music speaker system which is coming to the downtown area and was proud to work alongside MUB and the city to make it possible. We also plan to have a presence at the lighting ceremony on Thursday, November 18. This will be a great addition to downtown Pryor for years to come and these new Edison-style bulbs will be an attraction for all seasons."
Jared Crisp, general manager of MUB, explained that the power needed to light the new bulbs will be supplied by MUB as they are plugged into the downtown lighting grid.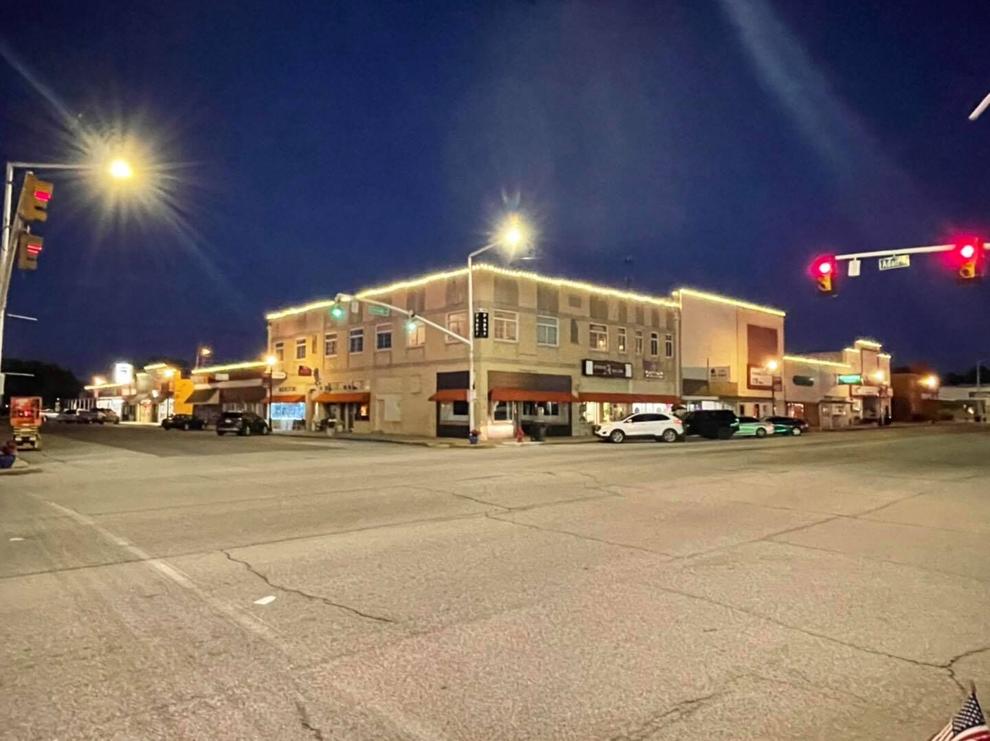 Bundle up as temperature's will be in the mid-40s this evening and enjoy the sights, sounds, and shopping sure to usher in a beautiful Holiday season in Pryor, Oklahoma!