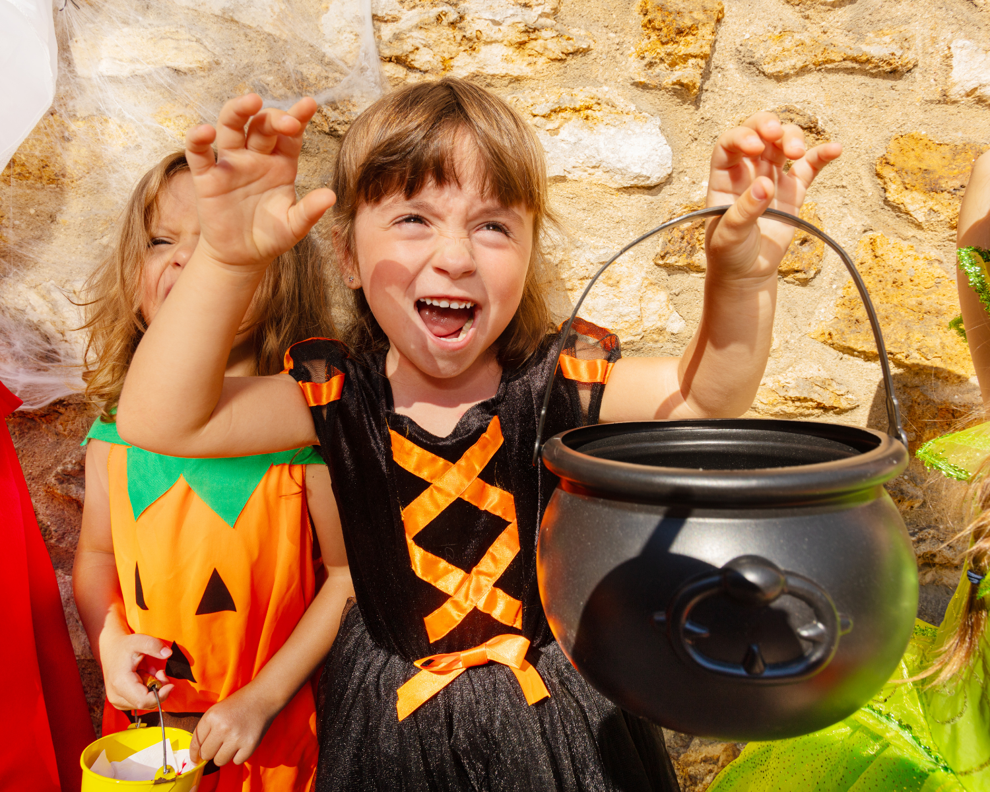 PRYOR, Oklahoma - The health impacts of sugar-filled Halloween treats don't need to cause a scare. Shape Your Future, a program of the Tobacco Settlement Endowment Trust (TSET), recommends physical activity and practicing moderation by swapping candy for fun and healthy treats.
"Halloween highlights unhealthy habits that can lead to tooth decay and weight gain." Arianna Derr, TSET Healthy Living Program Coordinator serving Mayes County. "Studies have found that on Halloween, children can eat up to three cups of sugar, the equivalent of 169 sugar cubes and 7,000 calories, in candy consumption." 
Trick-or-treating fills children's bags with sweet, calorie-filled treats. Shape Your Future offers helpful tips to keep families healthy and happy during the spooky season. Before trick-or-treating, serve kiddos a protein-packed and veggie-filled meal to boost energy and reduce sugary cravings. For example, serve a Pumpkin-Shaped Vegetable Tray or Clementine Pumpkins to be festive and nutritious. Also, instead of handing out candy to trick-or-treaters, provide healthful alternatives like small boxes of raisins, an apple or orange, or bags of nuts.
"Balancing sugary treats like candy and soda with interesting and useful alternatives, like unsalted popcorn, trail mix or fun pencils, is key to achieving a happy and healthy Halloween season," Derr said. 
Non-food treats are popular and add variation. Offer items to trick-or-treaters like crayons, stickers, yo-yos or bouncy balls.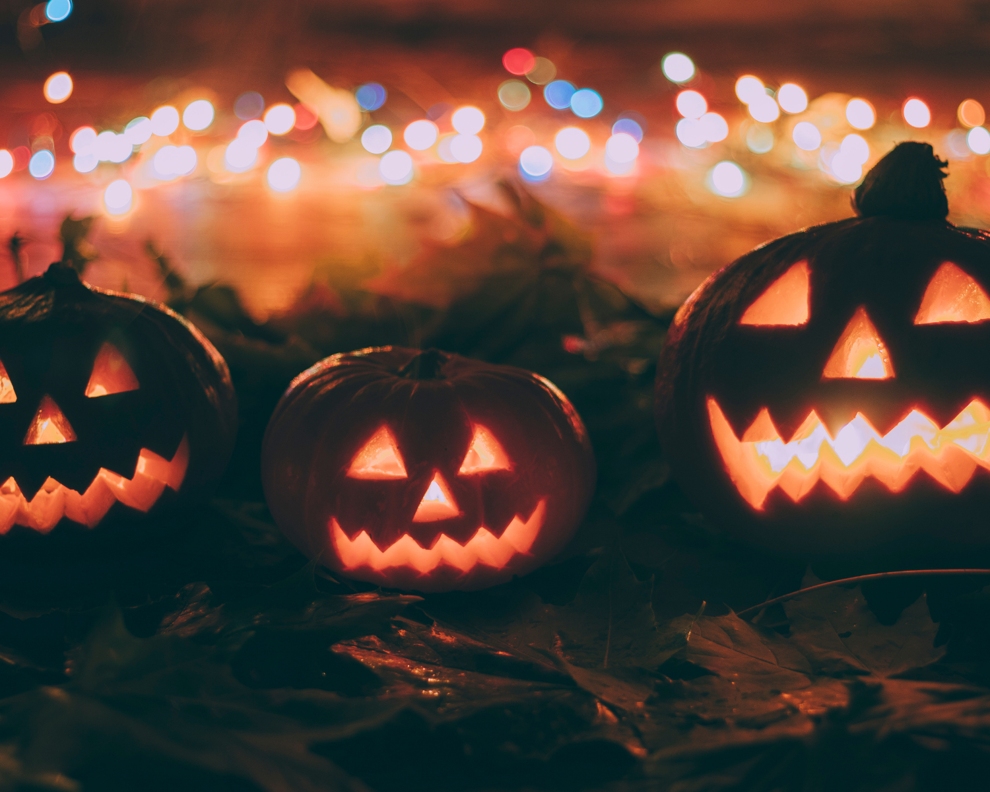 In addition to healthy eating, Halloween is a prime holiday to get up and moving. Grab the whole family to walk together while trick-or-treating for exercise. Also, Shape Your Future encourages all ghouls and goblins to participate in the Healthy Boost Halloween Scavenger Hunt. This engaging game makes physical activity spooky fun! While trick-or-treating, participants perform the physical activity listed, like 10 jumping jacks when a spooky item like a jack-o-lantern is spotted. 
For more healthy tips and tricks this spooky season, visit the Shape Your Future Halloween blog at ShapeYourFutureOK.com.
Shape Your Future is a community health education intervention that encourages Oklahomans to eat better, move more and be tobacco free. SYF strives to educate parents, teachers, caregivers and all Oklahomans on how to make the healthy choice the easy choice. Find us online at ShapeYourFutureOK.com.
The TSET Healthy Living Program is a group of community-based grants designed to and reduce leading causes of death in Oklahoma by reducing tobacco use and obesity on a local level. The goal of the program is to work within the areas of state where the poorest health outcomes exist in order to improve access to healthy foods, increase opportunities for physical activity and support tobacco free lifestyles.
The Oklahoma Tobacco Settlement Endowment Trust (TSET) serves as a partner and bridge builder for organizations shaping a healthier future for all Oklahomans. TSET provides leadership at the intersections of health by working with local coalitions and initiatives across the state, cultivating innovative and life-changing research, and working across public and private sectors to develop, support, implement and evaluate creative strategies to take advantage of emerging opportunities to improve the public's health. To learn more, go to TSET.ok.gov.
TSET - Better Lives Through Better Health