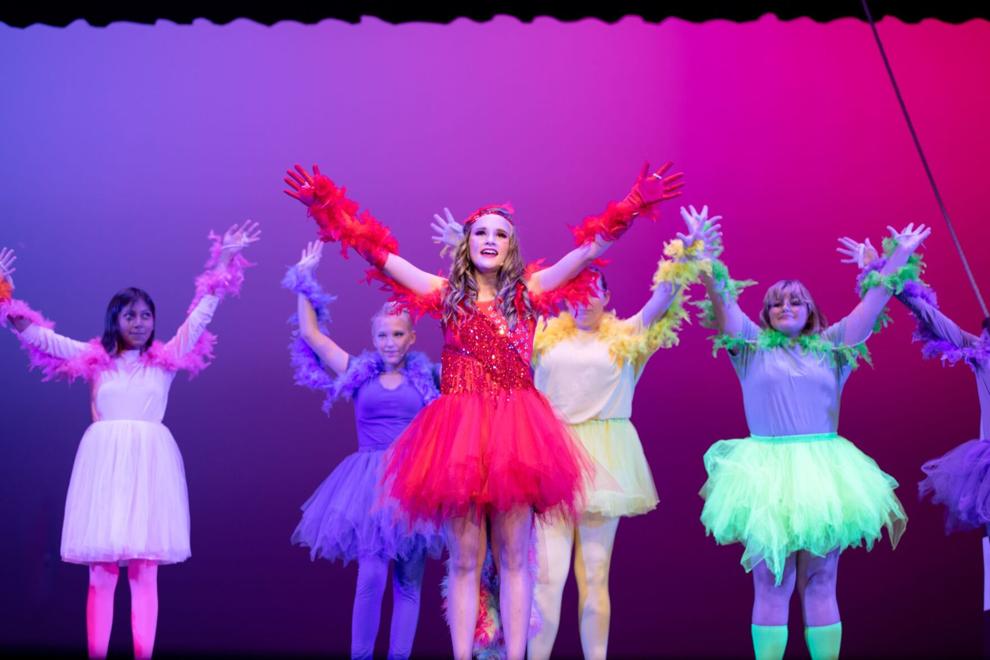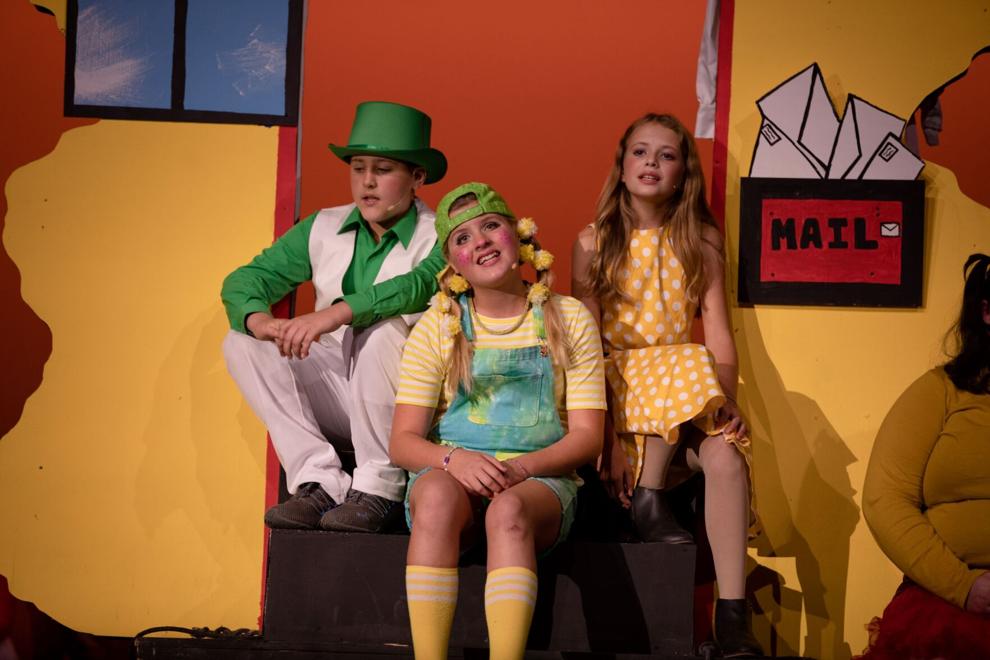 PRYOR, Oklahoma – Pryor Middle School choir students brought to life the beloved Dr. Seuss characters in a fantastical, magical, musical extravaganza on October 28th at the Avra Performing Arts Center. Under the direction of Myklind Ryees-Sosi and Sarah Clemmons, the Seussical Jr. cast delighted the audience with confident performances and colorful costumes. Set design and lighting provided by the Pryor High School Stage Craft crew was whimsical and thoughtful with each new imaginary land.
The Cat in the Hat played by Tabatha D'Andrea, Gertrude McFuzz played by Leah White, Mayzie La Bird played by Chelsea Cooper, and a little boy with a big imagination – Jojo played by Izzy Martin transported the audience to the Jungle of Nool, the Circus McGurkus, and to the invisible world of the Whos.
Tucker Henslee, who played Horton the Elephant, added the perfect combination of compassion and curiosity to the endearing character. Henslee's tender vocals created a fun dynamic in his duets with the boisterous and self-consumed Mayzie La Bird, played by Chelsea Cooper. Cooper who dressed in a show-stopping sequin red dress with feathers flaunted in all directions was truly "Amazing Mayzie" as her solo portrayed.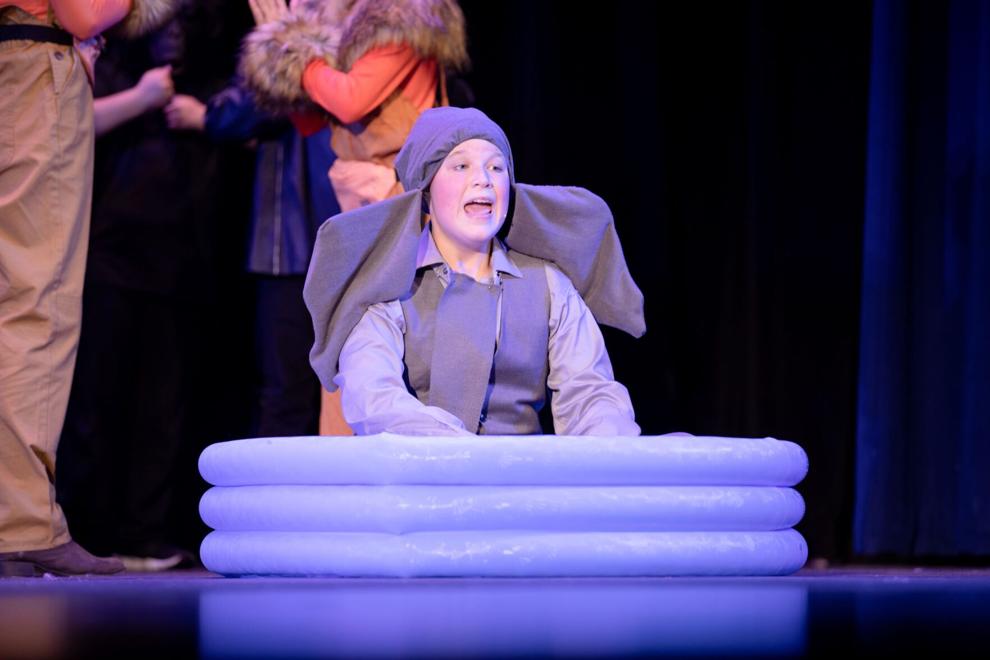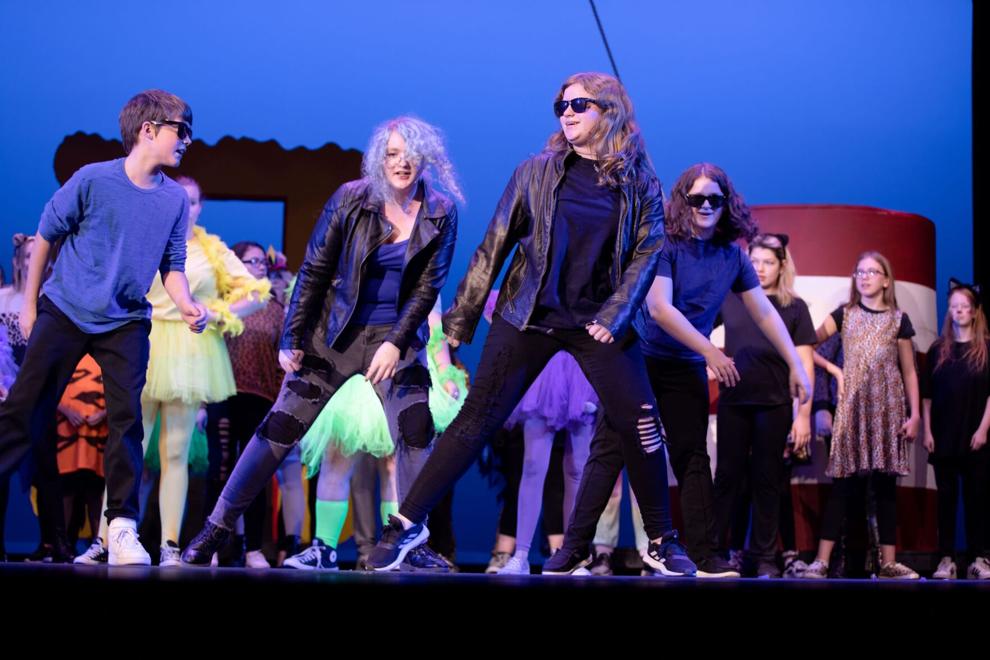 The "Wickersham Brothers" played by Presley Vanarsdel, Riley Belden, Kooper Gilbo, Kaelyn Griffin, and Mikey Copeland poked at Horton's quest to save the Whos. While the "Sour Kangaroo's" sassy exclamation in her solo, "Biggest Blame Fool" played by Anna Raymond added to the antagonistic attitude that Horton give up on his dreams to save the Whos and JoJo. Izzy Martin, who played JoJo, appeared in many scenes and offered a playful and bright performance throughout the night.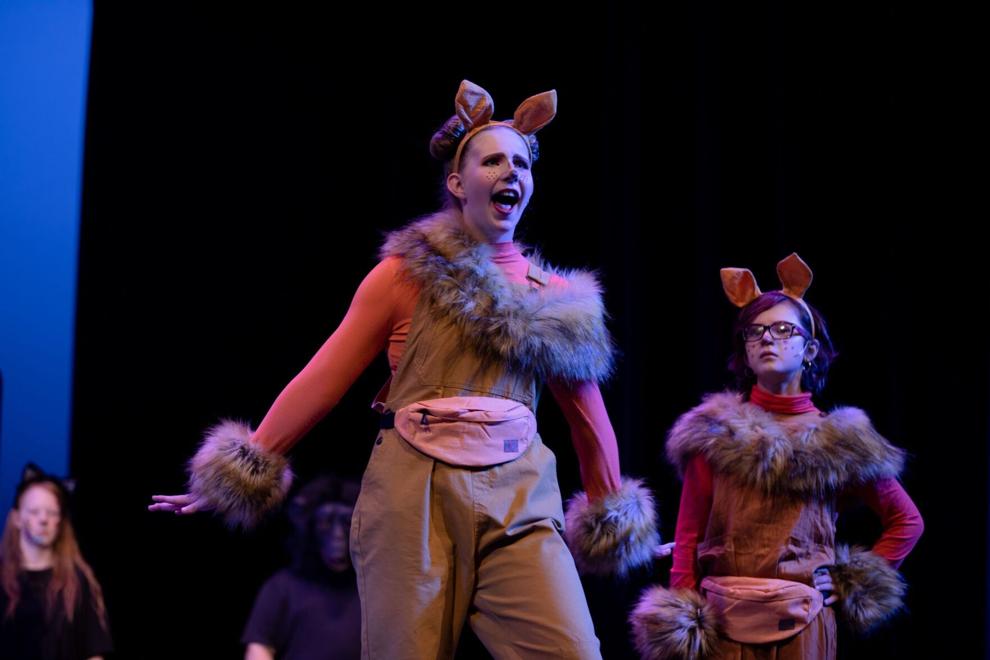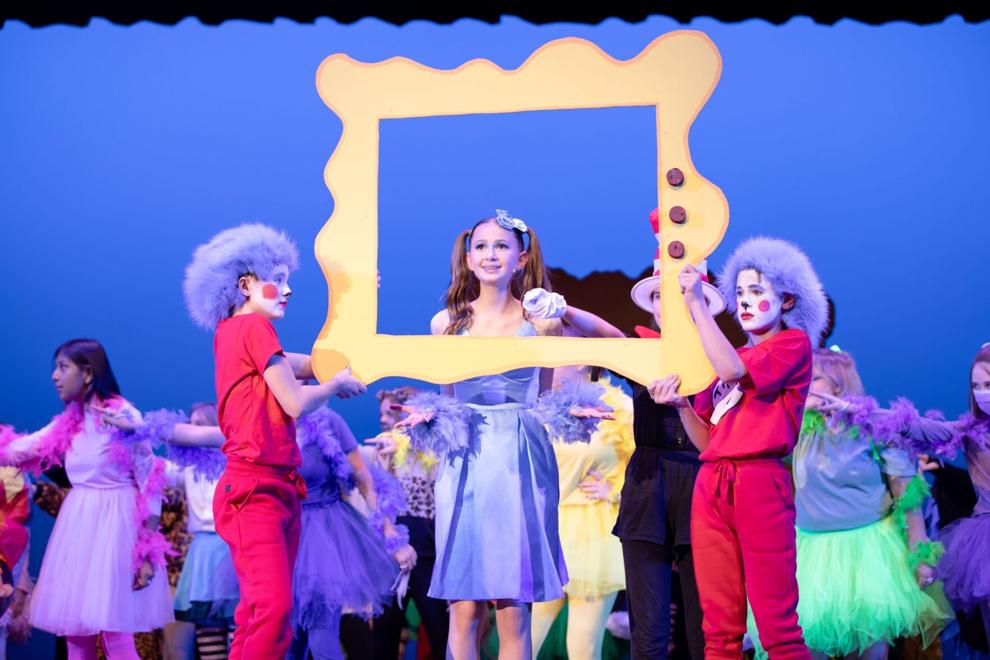 Horton's desire to save the Whos blinded him from the one character that vied for his attention, Gerturde McFuzz, the unassuming blue bird with the tiniest of feather tail. Played by Leah White, Gertrude desperately wanted to be like Mayzie hoping to catch Horton's eye. In a stand out performance, Gertrude gulps down pills from the "Pillberry Bush" and her tail begins to "grow." A feather boa emerges from the back or her blue dress. And, with each hop, hop, hop across the stage, the tail became longer and the giggles grew infectiously louder from the audience.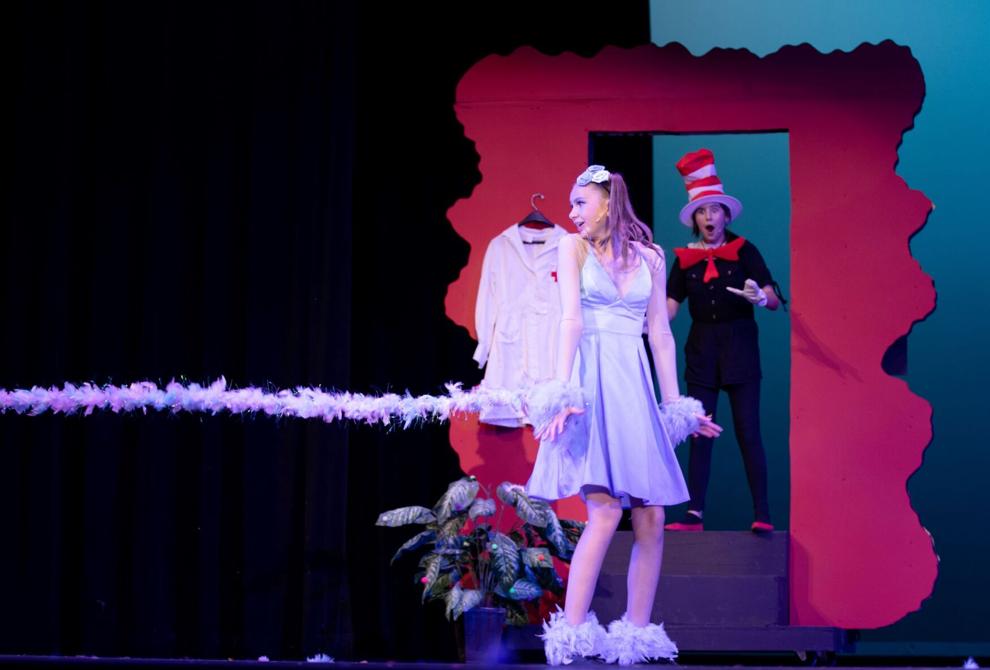 In the last scene, Horton finally saves JoJo and the Whos and the cast proudly and melodically exclaim, "If you open your mind, oh the thinks you will find lining up to get loose! Oh, the things you can think when you think about Seuss!"
Seussical Jr. was an absolutely delightful performance!