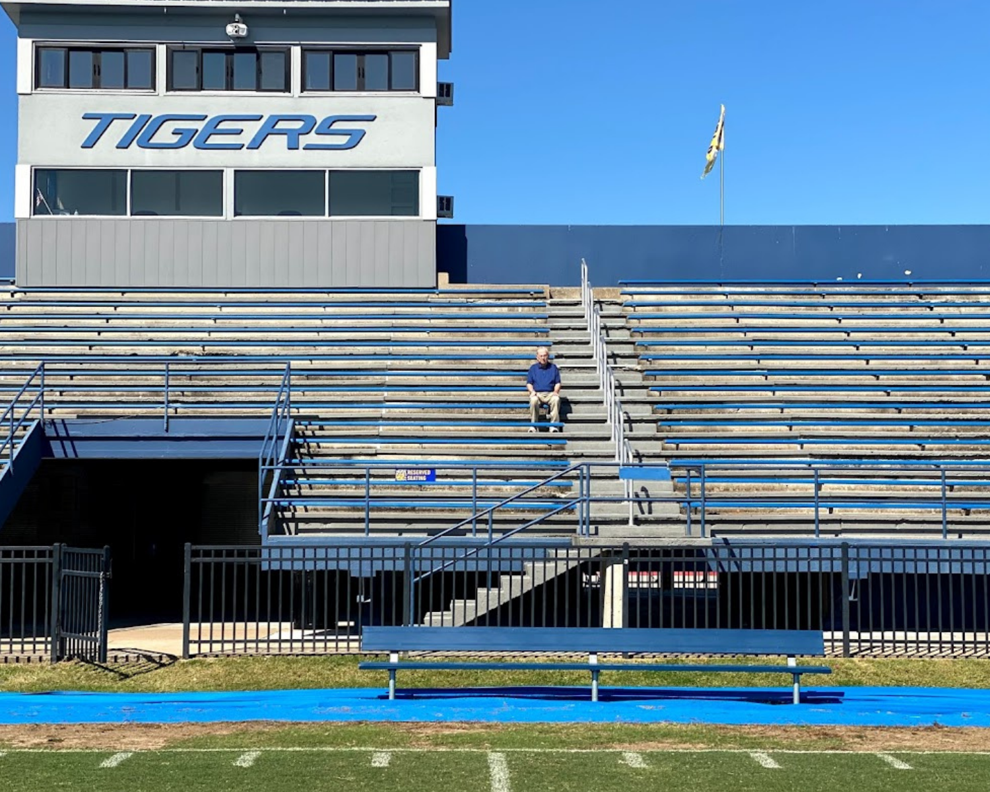 PRYOR, Oklahoma - Dr. Larry Burdick, former superintendent of Pryor Public Schools, has been watching Tigers football for 54 seasons, more than 40 of them from his recognizable seat at the 50-yard line and about half way up. He says he originally chose that seat, not just to have a good view of the game, but to be able to enjoy the band performances. He added, "I like to be with the fans and listen to them during the games." Unfortunately, he's not been able to attend in person the last two years because of the Covid epidemic. He has watched all the games on-line, though. He also regularly follows other Pryor sports teams.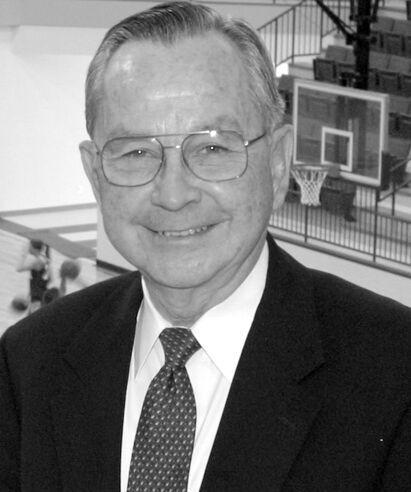 "You know, I started my career as a coach." That was in Garber, Oklahoma, where he would assume the position of superintendent while still in his twenties. From there he would become the Director of Teacher Education at Phillips University in Enid, before accepting the position of Pryor's superintendent in 1968, a title he would hold for exactly forty years. He says while athletics, band, choir, and other school groups were always of high interest to him, "the most important thing in my mind was always academics. Academics are the key."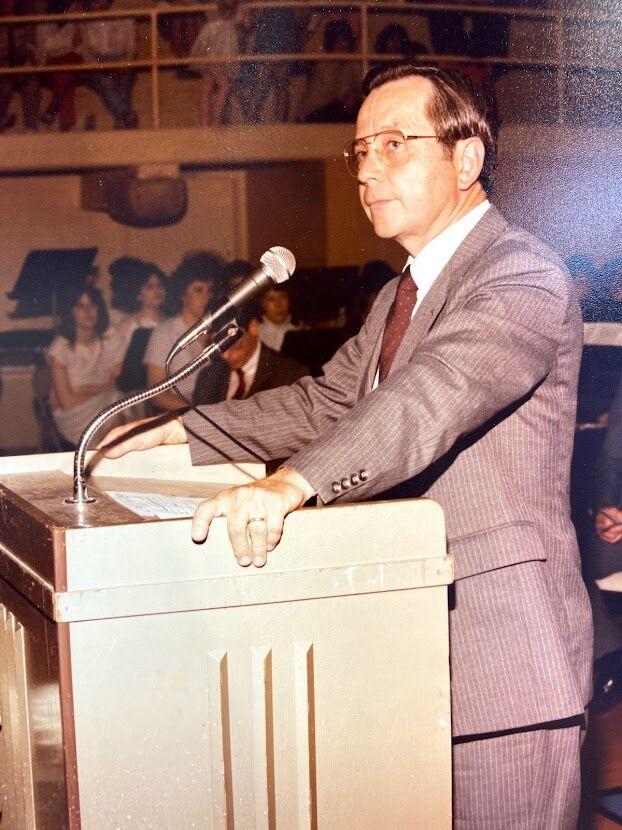 Though he would never admit it he had a state-wide reputation as an expert on school finance, spent many years lobbying on behalf of education, and still keeps a close eye on what the Oklahoma legislature is up to.
Among the things he remembers most fondly from his tenure as superintendent is the commitment of the Pryor community to education and their support of it. "Pryor continues to have an excellent school system."
"But what I'm most proud of is my family. Counting me there's 25 of us now." Burdick and his late wife Betty have three children, seven grandchildren and, "Grandpa Burdick," as the younger ones know him is about to have a seventh great-grandchild. The family members all live within 70 miles of Burdick. He's especially pleased that all his children married hometown folks. "They were all Pryor kids." Karen married P.D. Venamon, Kevin married the former Melanie Salcher, and Keith married the former Cathy Mickey.
Although he's been retired since 2008 Burdick has maintained his interest in various Pryor Schools activities, has continued his 54-year membership in the Pryor Rotary Club, serves as the chairman of the finance committee at the First United Methodist Church and is President of the foundation that supports the Thunderbird Youth Academy.
When asked if he plans to eventually watch a football game again from his seat in the stands, the long-time leader of Pryor's educational system said, "I'm over-conservative when it comes to Covid, so I'll say this. I'm moving towards it, but I'm not quite there."